2018 has been a big year for Invotra and seems to have passed in the blink of an eye.
With an array of awards which we were nominated for and/or won, the time seems to have flown by and now Christmas is again knocking down our door, it's time for us to reflect on a highly successful year.
The awards
Starting off strong, we were shortlisted for 'Industry Team of the Year' at the Cyber Security awards for our DevOps team, recognising their exemplary work ethic, skill and dedication.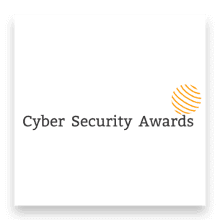 DevOps and Security Analyst, Chelsea Cadd crowned 'Newcomer of the Year' at the Cyber Security Awards 2018. Beating off intense competition from four rivals to win the coveted award, Chelsea's work to promote excellence and innovation in cybersecurity was recognised in her success in these awards.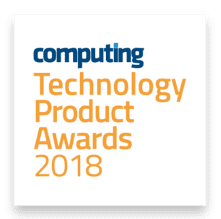 Alison Galvin was shortlisted for Digital Leader of the Year by the Digital Leaders 100 List, a huge achievement and well deserved by our CPO/CFO and a welcome recognition of her work developing our nationally acclaimed apprenticeship programme.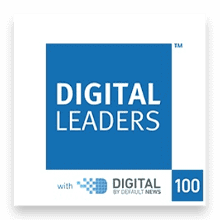 Invotra wins the Toast of Surrey SME award June 2018, having been judged to offer the most impressive achievements for an organisation of fewer than 75 employees, demonstrating a proven record of success and excellent prospective growth and development opportunities for the future.
Shortlisted for 'Digital Service Company of the Year' and 'Best Place to Work in Digital – SMEs' at the Digital Technology Leaders awards 2018. A stellar recognition of our service excellence and passion for protecting our customers, the shortlisting was also a shout-out to the hard-working, yet hard-playing working culture valued by our workforce.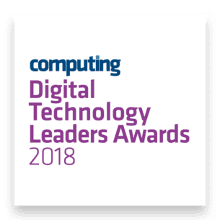 Invotra's CEO Fintan Galvin was shortlisted for IT Manager of the Year in the UK IT Industry Awards 2018. An acknowledgement of individuals excelling in any aspect of IT delivery in areas such as Business Analysis, Security & Governance, project management or Consultancy, this shortlisting recognises the tangible benefits our CEO has created and delivered for Invotra.

Shortlisted for Best Cloud Support Provider (For Doris as a Project) and Unified Communications Product of the Year at the Cloud Excellence Awards. We were really excited to join other great organisations and products in being shortlisted under two categories in the Cloud Excellence awards.
Shortlisted for Best Business Application and Best Software-as-a-Service Provider at the Technology Product Awards. We were delighted to be shortlisted for this award, recognising the control and flexibility our product offers to our customers. With outstanding security and accessibility, our intranets and portals have evolved the user experience of our clients.

Invotra announced as South East regional winner in the National Apprenticeship Awards 2018, Invotra has always been an avid supporter of the apprenticeship scheme, and Now in their fifteenth year, the National Apprenticeship Awards showcase the diverse and growing range of sectors engaged with apprenticeships. It was, therefore, a delight to be crowned a regional winner for 2018.
A huge amount of hard work, throughout every department and team of Invotra, is what has lead us to the success of 2018, and without this dedication, it would not have been possible. We are extremely proud of this year's achievements.
We wish you all a wonderful Christmas and a happy New Year.