Maintaining user engagement in your internal communications platform, particularly for large organisations, can be difficult. A communications hub, or intranet, needs to present a vast array of content while providing a diverse range of users with the user experience they demand, all within one environment.
You need to find the right balance between corporate and social, to ensure your users are engaged with your organisation. An intranet that fits with your organisational identity and enhances user experience can help you achieve this.
Employee engagement should not be taken for granted, a Gallup survey reported that in 2020 in the US 51% of workers are "not engaged" and another 13% are "actively disengaged" are engaged in their job.
Providing an effective, internal communications hub benefits of all parts of your organisation, improving staff retention, wellbeing, productivity and ultimately profit.
"Employee engagement is an even stronger predictor of performance during tough times such as economic recessions like we are in today."
Our social intranet features allow you to maintain the appearance of your intranet with flexible publishing roles, responsive layout control, widgets and customisable content types that improve user experience and help to simplify information architecture so that your users always find the information they need.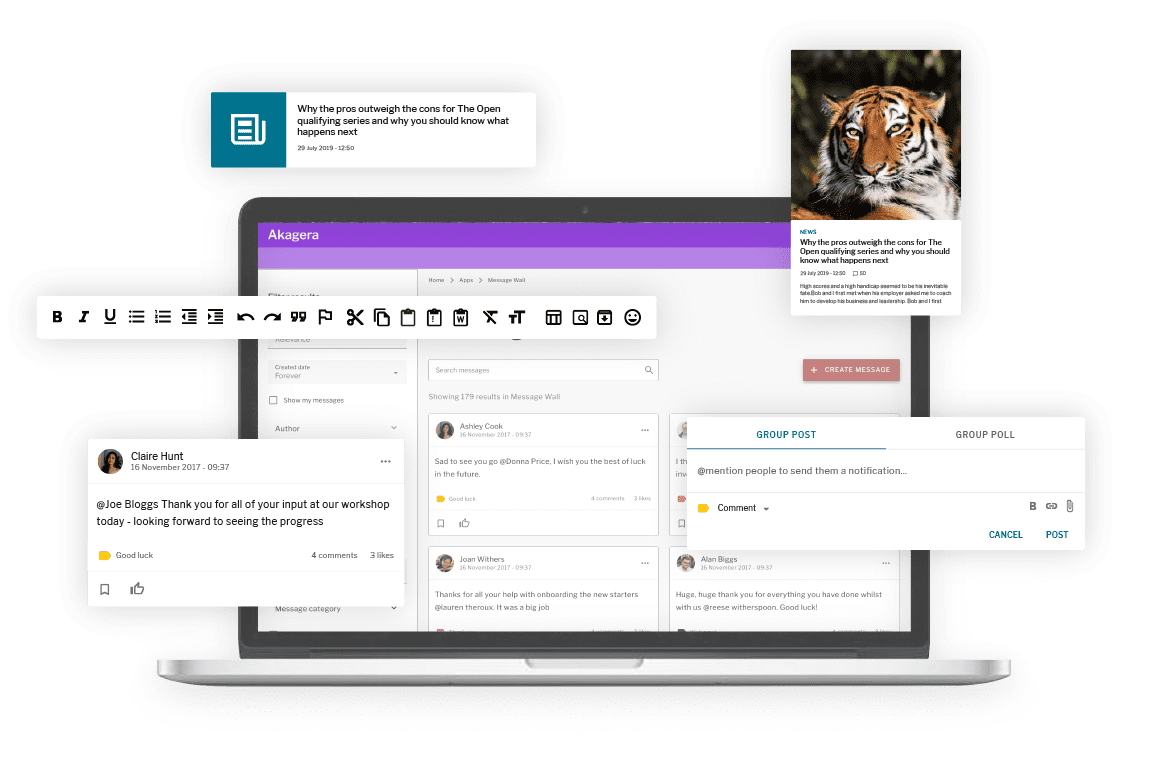 1. Distributed publishing
Distributed Publishing enables the delegation of publishing responsibility across your organisation. Populating, maintaining, editing and updating content across the intranet can be a huge task due to the number of users. With Invotra, this responsibility does not have to fall on an individual or small team.
Using the distributed publishing model allows you to ensure that you have a team of people in each of your departments or areas of your organisation who can update the intranet and ensure that all pages are full of engaging, relevant and accurate content.
Every area and section that's created can have its own publishing team with permissions cascading from author to editor to publisher to manager. This puts the people who know best at the source of your intranet's content while establishing a solid review and sign off process.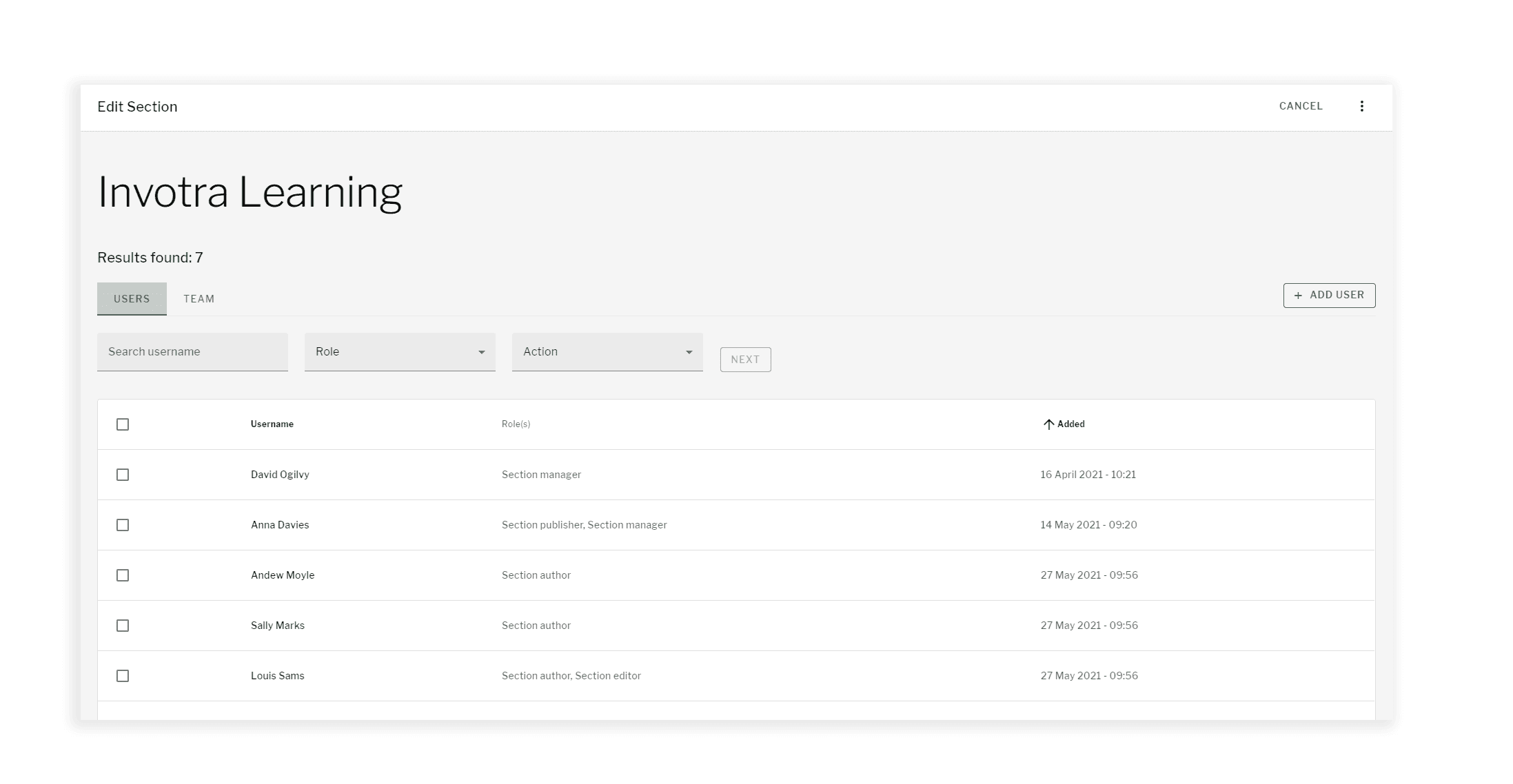 The building blocks that allow you to put pages and sections together, widgets enable your publishing team to display content that is engaging, accessible, relevant and attractive. It is imperative that they are flexible enough to meet your organisation's vast array of needs.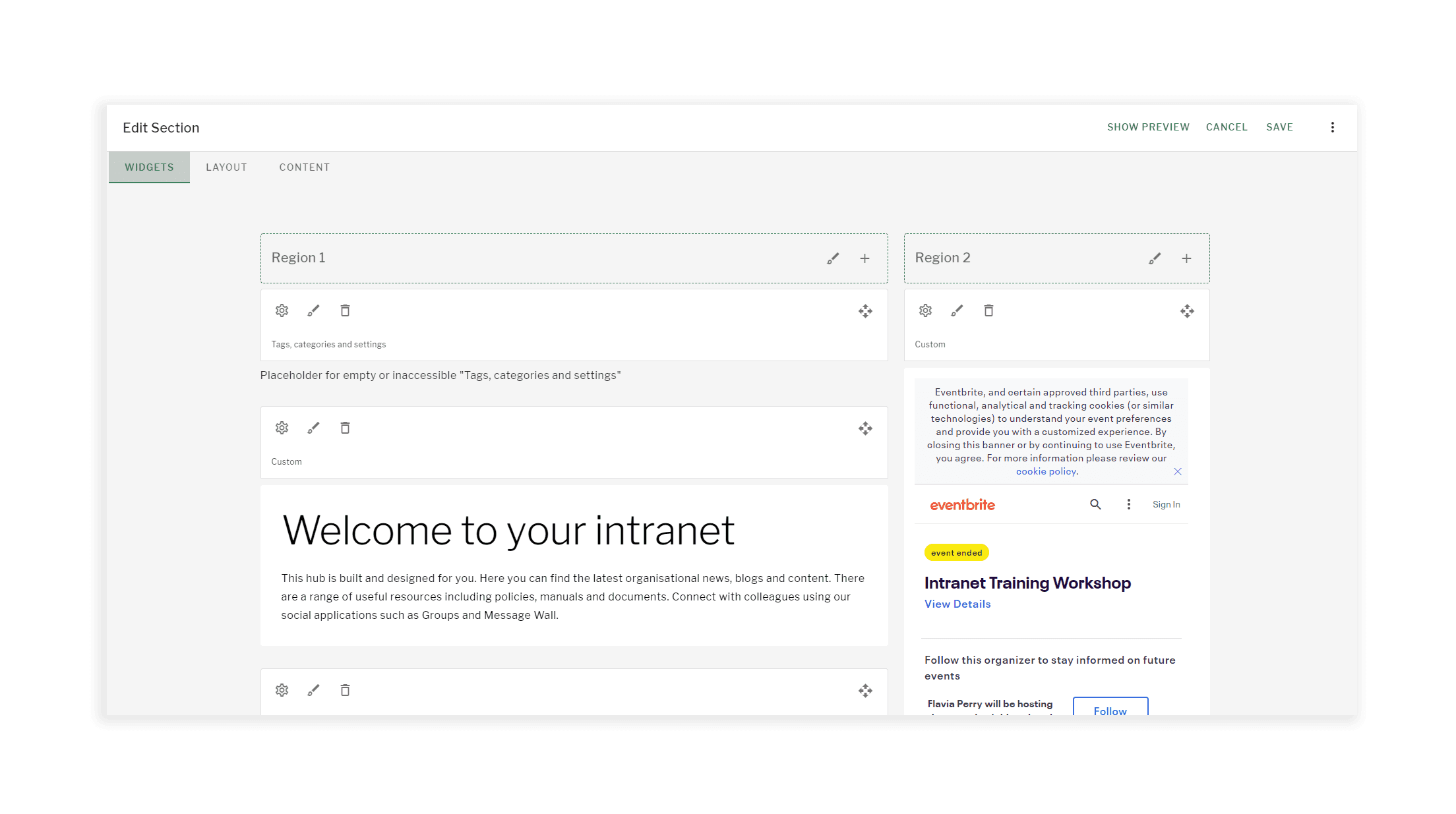 Widgets control the content in the site and give you the ability to customise your display and personalise content, making your user experience more relevant. Our out-of-the-box bank of over 60 widgets which can be dropped into any page layout to provide huge flexibility whilst maintaining a consistent intranet experience.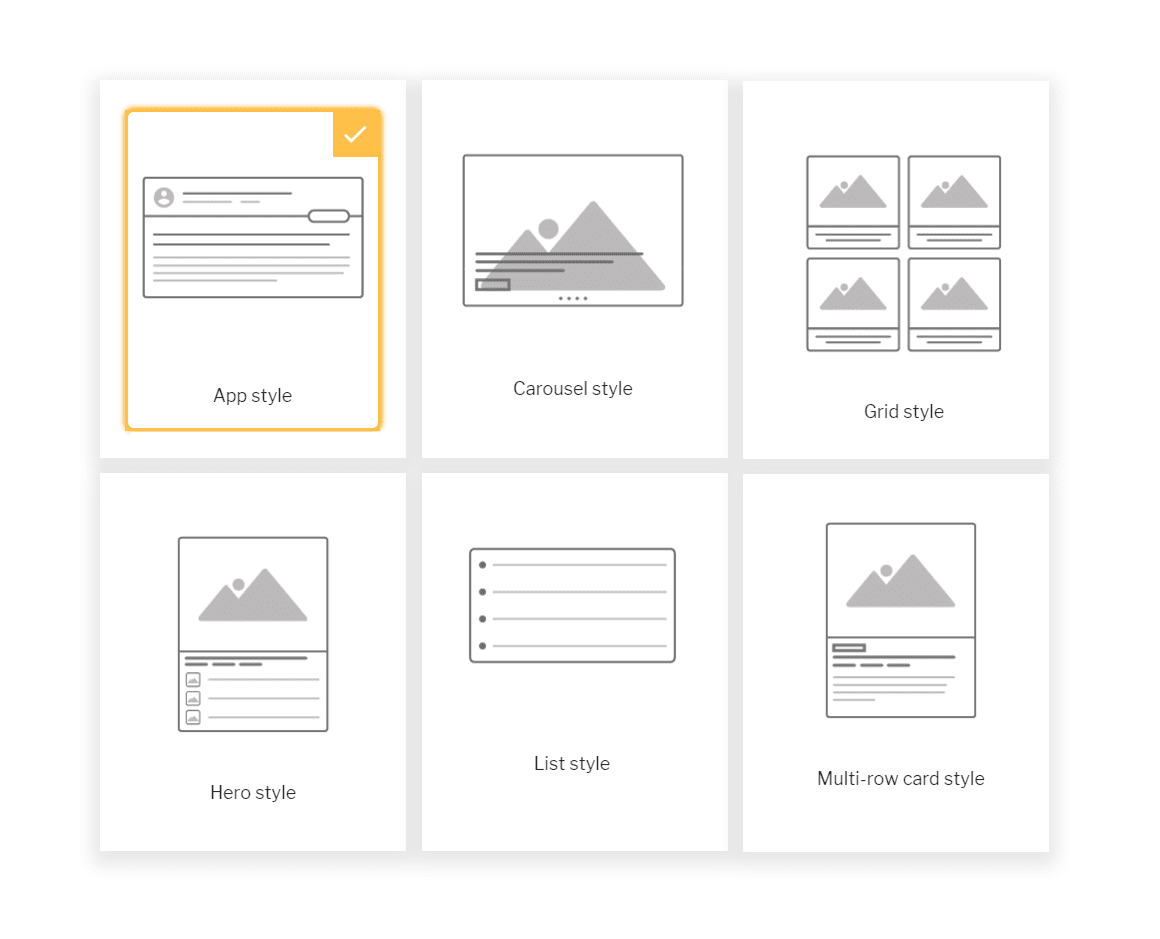 In order for your organisation to run efficiently, it needs to be able to categorise and organise its information, you need flexible and controllable content types that fit all of your organisation's requirements.
Tailored to the information contained or the audience it is aimed at, each content type is fully editable, simple to use and allows your publishing team to display your organisational information in a style which fits your brand.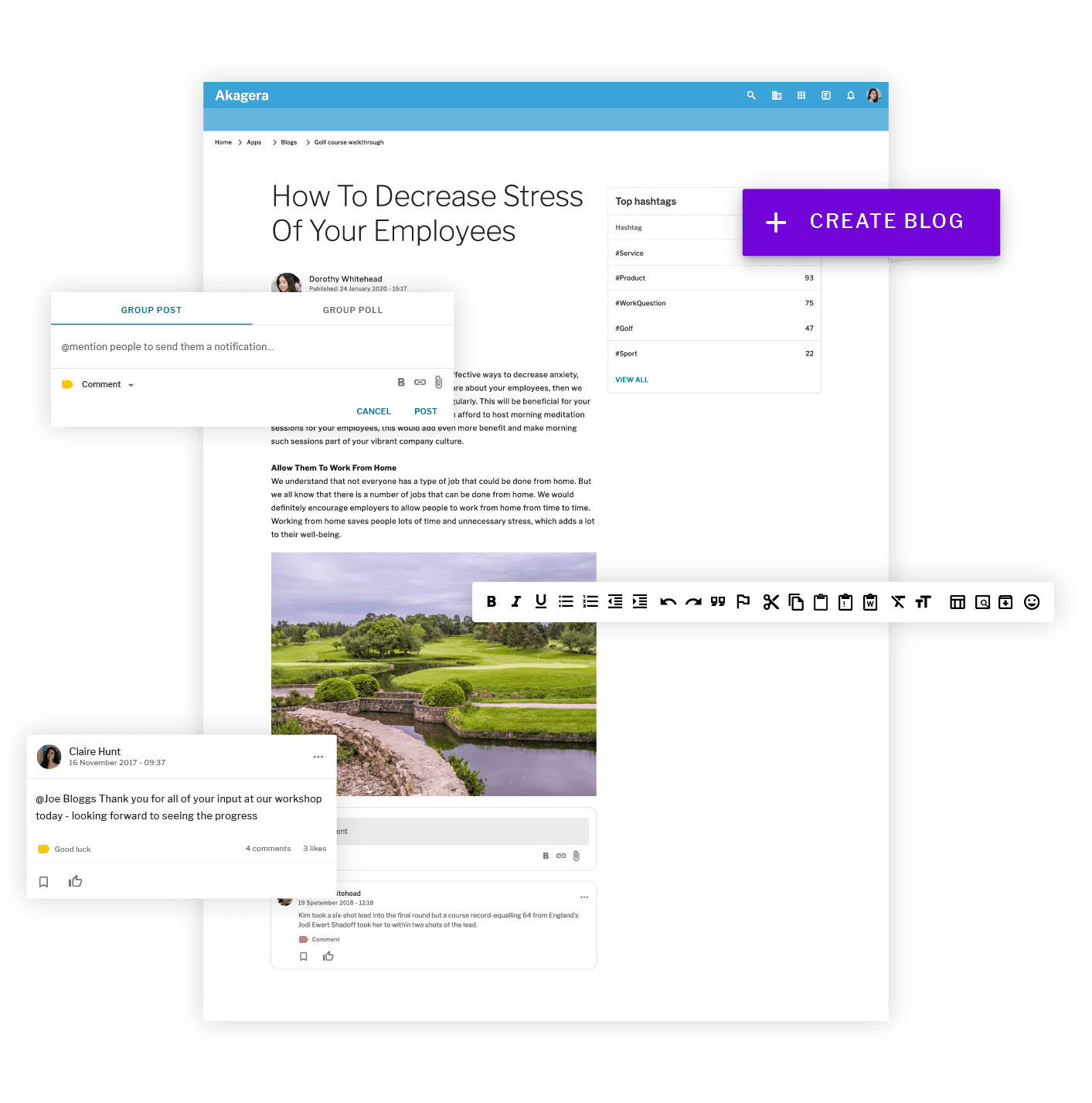 Multiple content types are available to meet your organisation's publication needs, including news, manuals, webforms, multi-media, lists, promotions, policies and polls.
Organisations can also create their own content types allowing all content on your site to be created and displayed with confidence and ease.
Information needs to be structured in an easy-to-interpret, familiar and attractive way in order for your users to be able to efficiently use it.
We identified this need and have developed a highly customisable set of page layouts, allowing you the ability to design the intranet your organisation needs.
Content authors can choose from a library of 35 page layout types and two page widths, ensuring the design of the page suits the content.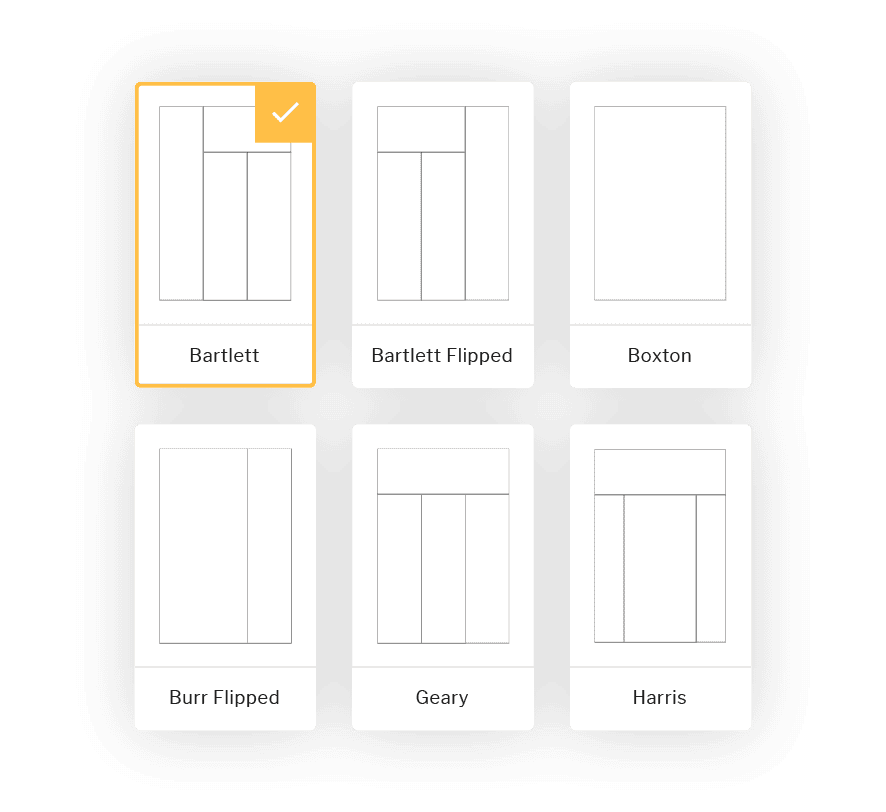 Retaining your organisational identity is also important and by using our completely customisable page layouts you are able to achieve the right look and feel for your intranet, which can be set as a template and reused across the site.
Here at Invotra, we believe that the social features our product offers put us in a league of our own, and our customers agree. Utilising the available functionality of their Invotra intranet, our case study explains how West Midlands Combined Authority (WMCA) saw a 515% increase in intranet usage during lockdown, helping them to keep employees safe, informed and connected.