We know every step of the publishing process needs to be intuitive and reassuring so internal comms teams can focus on what they need to say.
In response to this, we've made some key updates to our content management flow to ensure all your communications, from business critical policies to lighthearted blogs, are simple and effective to use. After all, creating quality content has never been more important to inspire progress at work.
Content control with a whole new flow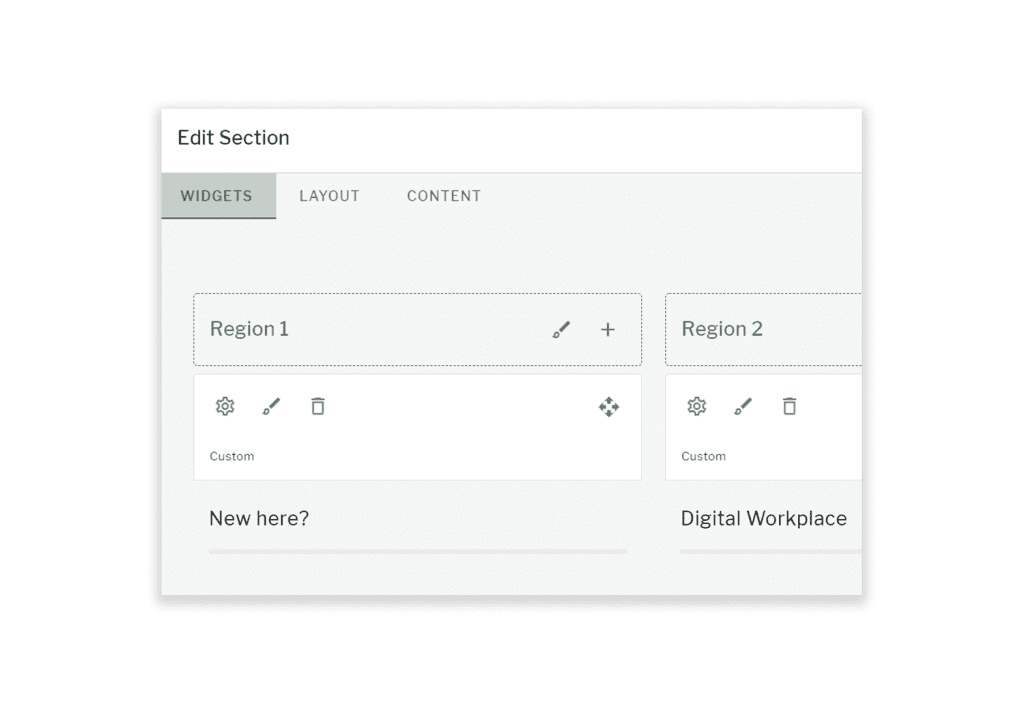 Invotra has a new joined-up edit experience that gives you greater control over your content. Move seamlessly between widgets, layouts and templates, making it faster than ever to get work done.
Revealing progress with sidebars
Whatever you're working on, you now have the support of a content sidekick (the sidebar). It gets out of the way when you need to focus and steps in when action's required — adding widgets, changing layouts, scheduling publish dates.
No more mishaps with alert messages

Quick reminders guard against you ever losing work. You might be editing at double speed, picking a layout then tweaking it slightly with a couple widgets, before deciding the title isn't quite right. Do you want to save your changes so far — Yes!
Refreshed content fields for a new sense of order
Content fields have been refreshed and reflowed for a more spacious, calm and considered experience. News articles, manuals and forms all benefit from better titling, labelling and assistive text, and so do all of our publishers.
A categorically clearer widget library
Everything you create is displayed through a widget, they are the building blocks and they now stack up straighter than ever. Categories are specific and each widget gives you a helping hand as to what it is and how to use it when you click 'i'.