Effective analytics needs to be at the heart of all communications strategies, providing you with knowledge and insights that can make a huge difference.
1. Ask yourself these key questions
Is our communication useful?

Is it valuable?

Is it findable?

Is it accessible?
It's not always easy to ensure that all of the boxes are ticked, or to find out what your existing user experience is like without user testing, which can take up both time and resource. To ensure you have the right answers you need the right analytics tool to ensure you understand your audience and all of their behaviour.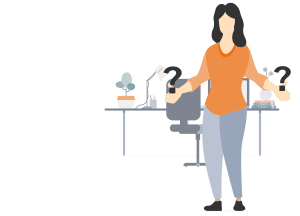 2. Reach into the depth of understanding your analytics tool offers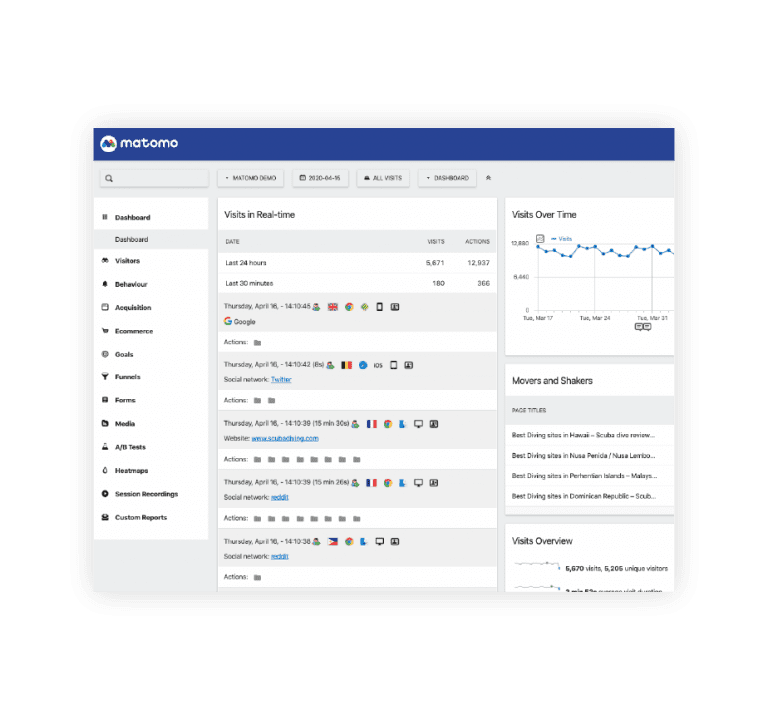 Matomo offers real time web analytics reports. For each visitor, you can see all of their attributes:
date

number of actions

time spent on the site

country

browser

operating system

whether the visitor is new or a returning visit
In order for this data to be of use, you want to go beyond "hits", and instead read deeper to find out what people find relevant and important, how they interact with this and what those interactions lead to.
3. Act on what you have learnt
As a leading intranet and portal supplier, we have grown to fully understand the challenges our customers face when it comes to user experience and engagement.
We encourage our customers to dive deeper than just looking at the 'top-level' analytics when trying to make a change..

There are some pretty basic things that can help you here. Take time spent on the site, for example. If you can see that multiple users are engaging for long periods of time with a certain page or piece of content, you might choose to promote it.

Another example… the dates people are hitting your site. If you notice that activity is always higher on a Monday morning, you might choose to announce or promote something at that time.
4. Experiment to drive better engagement
Another feature of Matomo is click mapping. This clearly shows where users are drawn to on a page, meaning that you can then build your pages to have the best chances of success. You can also see what is being ignored. You might then choose to move this to a more optimal position or decide to remove it.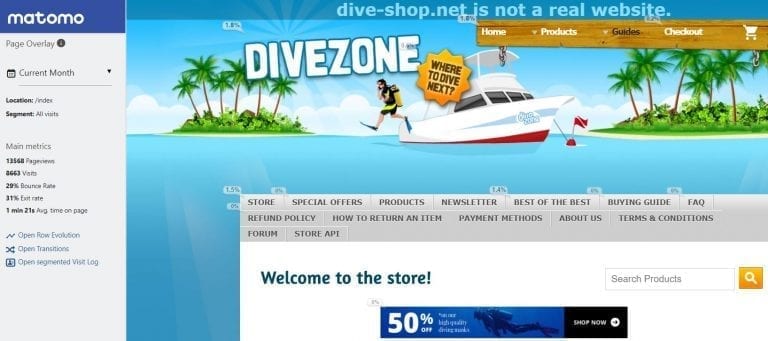 We make it easy for our customers to act on their findings by providing our edit features. Users with the appropriate permissions are given the tools, flexibility, and control to make real-time changes by simply dragging and dropping.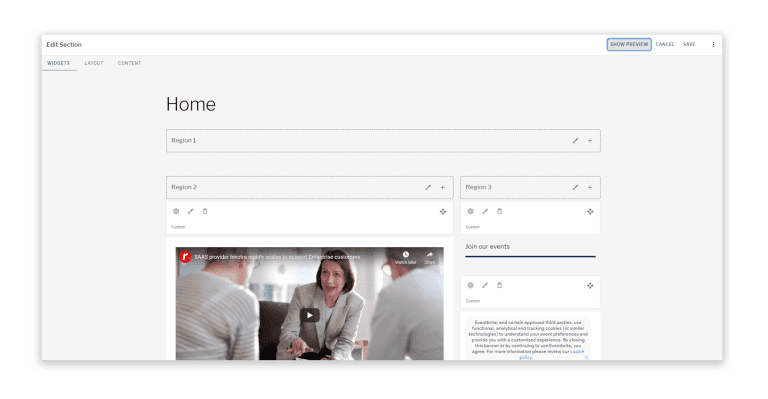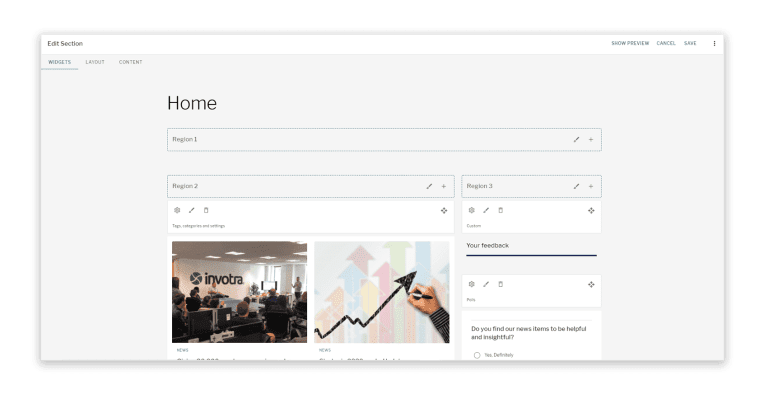 You can also try out different layouts and then perform analysis as to which is more successful.
What makes this so great is that you aren't asking for your users to put any effort into testing or changing the way they behave, you simply monitor them and adjust to improve their UX.
5. Demand in built business intelligence from your intranet and communications platforms.
Our product allows our customers to gain business intelligence through our intuitive dashboards, which are available for all of our applications and teams.

The image below highlights some of the metrics that our dashboards deliver.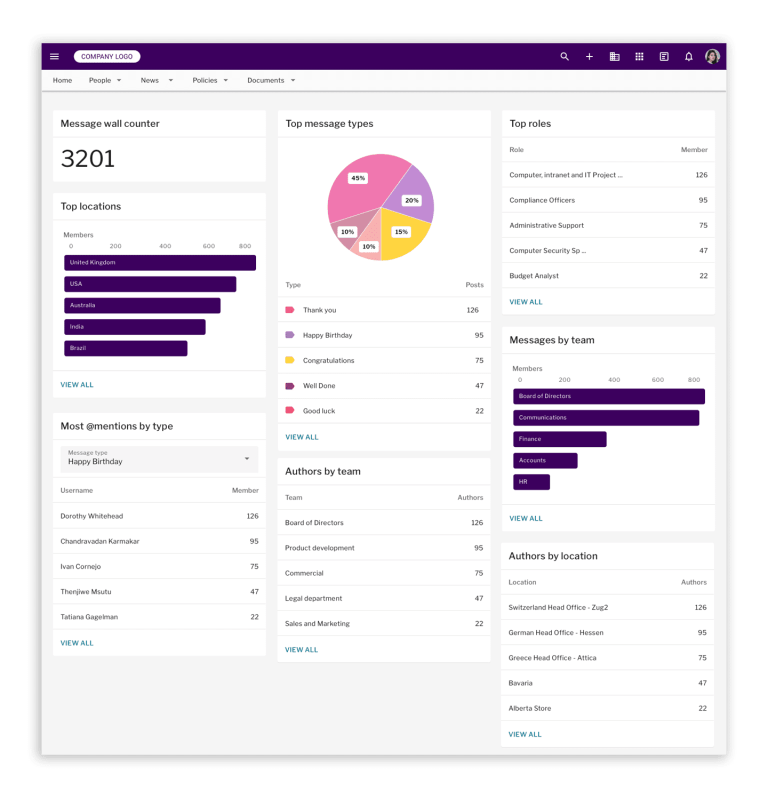 These metrics enable you to roll-out evidence-based improvements to your navigation and content, which in turn should deliver a better user experience and increase engagement within your organisation.