60 Seconds with our Apprentice Business Analyst, Phil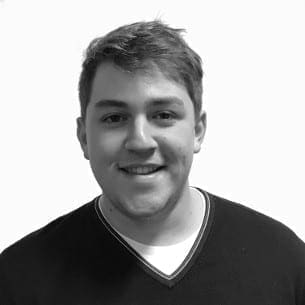 Can you tell us about your role and responsibilities at Invotra?
On a day to day basis, my role involves writing up specifications for releases, however, I also work on projects which often involves problem-solving. 
How did your journey begin at Invotra?
I started off by applying to several different apprenticeship agencies for a software development role. It took a few months for me to actually hear a response but when I did I was offered an interview with Fintan – Invotra's CEO – and Alison – Invotra's CFO and CPO. I already had a self-taught diploma in software development, however, they didn't feel that a software development role would be right for me.
I then had a second meeting set up with Paul, Invotra's COO, for a role in the product team, and following a very informal interview, I received a call asking if I could start the following Wednesday!
What is important to you when it comes to working culture?
I enjoy the social culture and the informal approach towards working environment. It allows me the freedom to really explore my role. I was actually also offered a role at another business, however, I decided to work for Invotra partly due to it being an SME. Working for a smaller company allows me to be on a first-name basis with everyone in the company and creates a generally friendlier environment. I also enjoy that I get to travel between the Newcastle and Woking offices.
Tell us about a project that you're working on…
At the minute, I am finalising my portfolio for my apprenticeship. I am on a project management apprenticeship, level 4, which involves writing up a portfolio and meeting set criteria. I have taken my exam and am hoping to finish around April. This will conclude a year of hard work and finishing this qualification will allow me to explore more avenues within the company and further develop my role.
What is one surprising/interesting fact that people don't know about you?
I was a record-holder at school for hammer throw, discus and shot put, competing nationally for the school.
Name one career goal that you would like to achieve in the coming year…
Completing my apprenticeship is my biggest goal currently.
Is there anyone in particular, living or dead, that have inspired you throughout your career progression?
My Dad, he built his company from the ground up, starting off letting a tiny flat in Newcastle and working to a point where his company now has over 100 properties and has won multiple awards in its industry.