"My day-to-day responsibilities involve processing invoices and receipts, I am also the company librarian"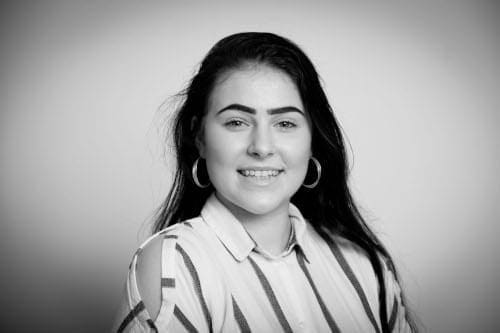 Can you tell us about your role and responsibilities at Invotra?
My daily role involves taking care of the day to day financials, this involves the purchases, invoices, receipts and taking care of the accounts. I also look after the petty cash and the company's time logging and expenses, as well as helping with the costings for events and awards that the company is involved in.
How did your journey begin at Invotra?
My mum Erica has been working for Invotra for over 3 years and needed some extra help with the day to day financials in order to be able to take on more high-level responsibilities. I had some previous experience doing basic bookkeeping in the past and also had a lot of experience with Xero. In addition to this, I was studying accounting at college, so the move to Invotra just made sense for me.
What is important to you when it comes to working culture?
Being able to explore different avenues, as opposed to being tied down to a single role. This openness has allowed me to find where my strengths lie, as well as giving me the space I needed to develop my job skills.
I also like how much interaction there is between the teams, everybody is completely happy to help you and I never feel awkward asking colleagues for help, even if they work in completely different departments.
Tell us about a project that you're working on…
I am starting a Xero certification course, and from here I will progress onto more qualifications in bookkeeping and accounting. Being Xero certified allows me to actually advise other people on using the software, it's a very large program and I still have a lot to learn but I am hoping this will help me to improve the processes we use in our everyday work life.
What is one surprising/interesting fact that people don't know about you?
I can peel a banana with my feet.
Name one career goal that you would like to achieve in the coming year…
To have completed the Xero certification course, and the Xero payroll course, and to be on my way towards further qualifications and the next steps in my career.
Is there anyone in particular, living or dead, that have inspired you throughout your career progression?
I don't really believe in role models, but throughout my whole education and whatever fall-backs have occurred, both of my parents have always supported me, and this has allowed me to develop and become more independent as an individual.