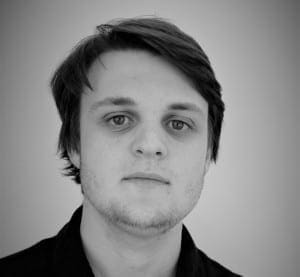 Can you tell us about your role and responsibilities at Invotra?
My responsibilities involve testing the code written by developers to ensure that whatever is submitted meets the required specifications. Essentially, I act as a filter between the developers and the customers.
How did your journey begin at Invotra?
I was previously doing an apprenticeship with a different employer, however, they moved outside of my travel range and I was unable to continue working with them. I spoke to QA who I was doing my apprenticeship with and they suggested Invotra. My interview was around 2 weeks later and then I had my first day!
What is important to you when it comes to working culture?
I really enjoy the open, agile environment because you could be having a conversation with someone who is not involved directly with what you're working on, but they have ideas you may not have thought of or know something you don't. It's a huge part of the culture here for people to do this and there is no real separation between departments.
Tell us about a project you are working on…
Learning React, I have been working on this both in and out of work in order to expand my skill set as it is something that I enjoy.
What is one surprising/interesting fact that people don't know about you?
I used to shoot targets competitively.
Name one career goal that you would like to achieve in the coming year…
Complete my apprenticeship in Software Development. In an ideal world, I would like to move into working with back-end software and integration.
Is there anyone in particular, living or dead, that have inspired you throughout your career progression?
My dad. He used to tell me a lot of stories about his work with computers and this is what initially got me interested in working in the industry.