Using a SaaS model, rather than on premise, leaves you to manage your intranet, not the technology.
Moving to a cloud hosted, SaaS application offers a cost-effective alternative to on premise intranets, freeing organisations from expensive, resource consuming maintenance and deployment.
Organisations can see a host of benefits from adopting a SaaS application:
1. Secure hosting platform
Security is a foremost concern, with cyber-attacks more sophisticated and frequent. By migrating to the cloud, a huge amount of this responsibility is taken on by suppliers such as Amazon Web Services (AWS) who have vast resources to pull from in order to ensure that they are providing an extremely secure service to end-users.
SaaS products provide organisations with the expertise and resources of massive companies who are dedicated to cybersecurity.
At Invotra, our customers can rest assured our trusted partner Amazon Web Services (AWS) provide an extremely secure service to end-users. Our open source stack (with open interfaces and Single Sign On) is secure for UK Government risk assessment.


SaaS offers scalability while maintaining high performance. With a cloud based service any increase, or decrease, in users can be responded to without delay and disruption. Any spikes or troughs in traffic can be accounted for immediately by your supplier and "up-scaling" or "down-scaling" your service according to the real-time needs of the system, allows your organisation to reduce wasted resource and cut costs.
Invotra harness the benefits of AWS with their auto-scale and elastic load balancing features, allowing us to adapt to the changing needs and demands of any organisation.
3.Dedicated service and support
Cloud hosting means that you never have to stress about managing the technical aspects of a SaaS product.
Invotra provides a fully hosted, fully managed and fully updated platform, you are simply left to enjoy and manage your intranet. Invotra Enterprise offers a full service and support package.
4. Innovative open source technology
Open source technology is fast becoming the driving force in technological innovation.
By using systems such as Drupal, your users can easily manage and control a huge variety of features and functionalities. Webmasters can change the layout, look and feel of the intranet to suit your organisational wants and needs, whilst editors can use content management and publishing features with ease.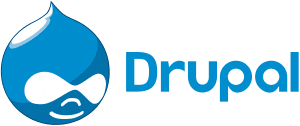 We make it easy for our customers to act on their findings by providing our In-Place-Editor feature. Users with the appropriate permissions are given the tools, flexibility, and control to make real-time changes by simply dragging and dropping.
5. Secure open stack development
Development with rich stack open source software allows constant pushing of boundaries of performance, security and stability. It provides the perfect environment to enable rapid, stable development deployed into your enterprise.
6. Convenient systems management
SaaS systems management allows any upgrades, product enhancements or bug fixes that are going to be deployed to be carefully managed around your business operating hours.
7. Reliable, dedicated service agreement
Maintaining a positive user experience is extremely important. With a SaaS platform you can upgrade, scale and maintain with ease. At Invotra our service level agreement provides you with a secure, stable platform, working securely across Government secure internet (GSI) and Public Services Network (PSN). This includes a dedicated UK based help-desk, server maintenance and through monthly service reviews and lifecycle commercial management.
8. Ongoing product development
SaaS allows us to develop and update our features and applications to meet our customers' needs and demands. In addition, APIs enable organisations to integrate their intranet with existing systems.
At Invotra, we are extremely proud of our product and all of the features, functions and capabilities that it holds. However, we also recognise that there is always a way to improve and evolve.
A SaaS intranet offers a range of benefits we believe provide a much more beneficial and secure intranet solution. Please get in touch to discuss how our SaaS product can help your organisation.