Your intranet should support you within your role, each and every day
Invotra provides you with the tools you need to collaborate and engage with your fellow employees.
One such tool is Invotra Groups. Within the appllication, there are three types of groups that you can create:
Public Groups
Anyone can view and join a public group.
Private Groups
Users can see the group exists but have to request access or be invited to join.
Secret Groups
You have to be invited to join a secret group to see that it exists. You then have to be a member to view any content in the group. This is great for situations like organising gifts discreetly.
The application is incredibly useful for communicating, sharing and collaborating on endless topics and projects. You can post messages, upload files and photos, @mention other users and post hashtags. You can also categorise your posts and comments, for example 'to do', 'news' or 'question'.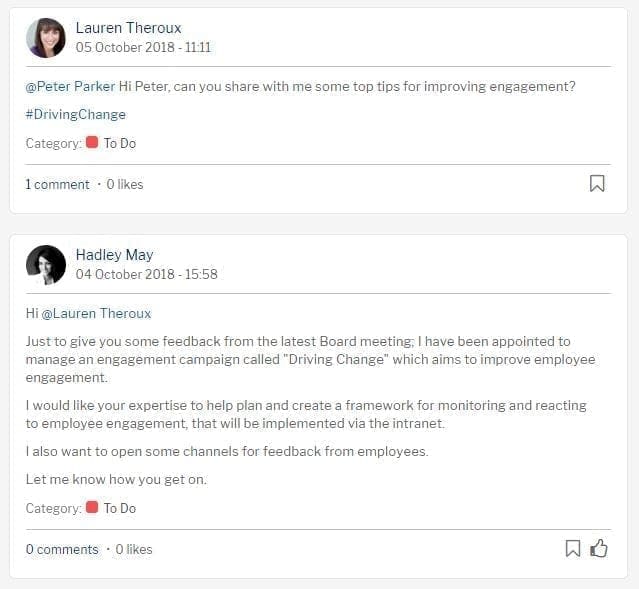 Another feature within Groups is Group Docs. Here you can create a library of documentation in which other members of the group can view, edit and collaborate on. The creator of each document and the contributors are displayed clearly on the side of the page.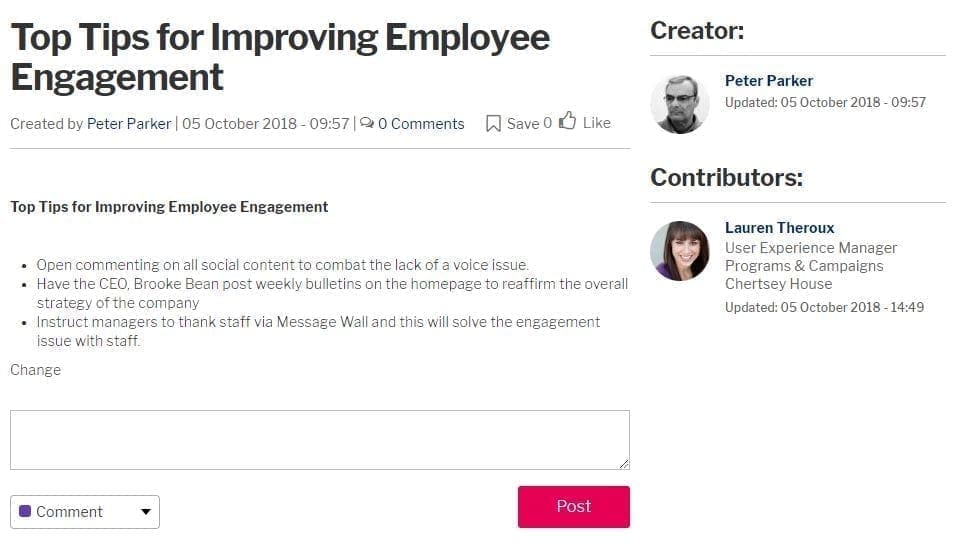 Demo video
To see how you can use Invotra Groups in an everyday work situation, check out the demo video below.
If you would like any further information or an in-person demo of our product, don't hesitate to contact us.