One of the biggest challenges facing businesses today is effectively engaging your workforce. Being disengaged can cost organisations huge sums of money when it comes to their employees' annual salary.
In order to avoid this, organisations want access to flexible tools that help to ensure that their workforce is motivated and productive.
It's a well-known fact that better engagement equates to better productivity. Often, when an employee is actively engaged, they are more satisfied and produce a higher quality of work. They find themselves being better collaborators and are more aware of business context, driving them to work with their colleagues to improve job performance.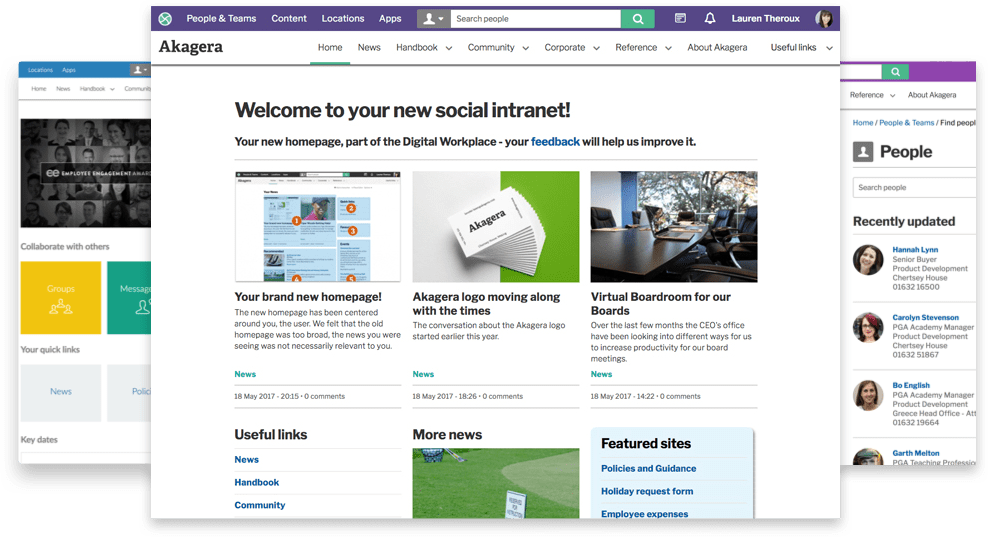 By introducing a social intranet to your organisation and allowing employees to collaborate through multiple channels, productivity and employee retention rates can rise rapidly.
Each of our social intranet features is fully customisable, users can express opinions through a variety of facets such as blogs, groups, message wall and many more.
Groups
Invotra Groups gives your users the power to create digital conversations, initiating discussions with individual posts, replying and interacting with others who have posted, and collaborating on content using Invotra Group Documents. Click here to find out more.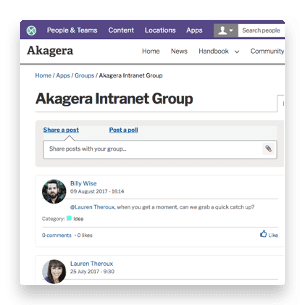 Message Wall
Message wall is an application that allows everyone in an organisation to be heard. It is immediate, simple and efficient. Created with the intention of enabling you to send short and to the point personalised messages. For example, share congratulations, wish someone a happy birthday or say thank you. Demonstrate how little things can make a difference in your workplace.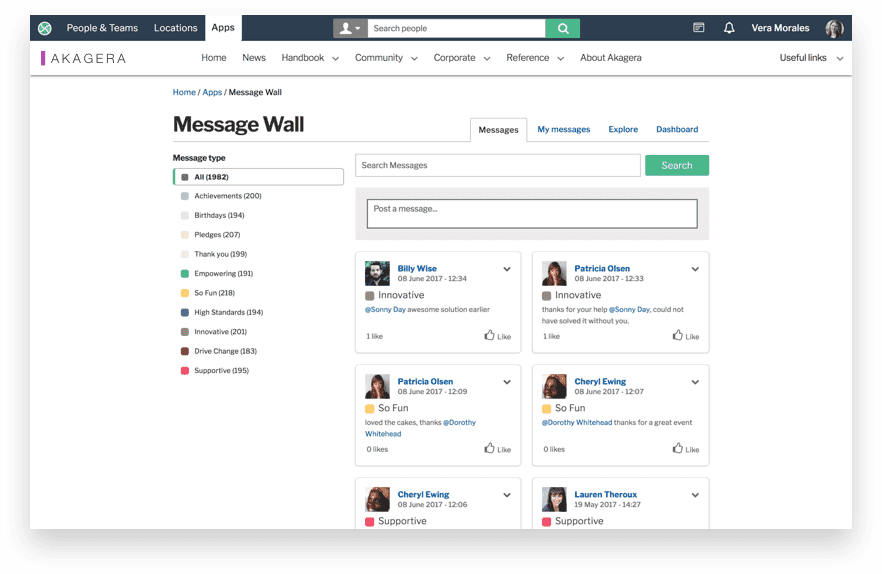 Share instant micro-news updates with your colleagues on the message wall dashboard, allowing users to share micro-news and see the most popular message types, best contributors and most mentioned users and hashtags. Click here to find out more.
Blogs
Share your employees' experiences and thoughts using Invotra Blogs and engage others invaluable discussions around a topic using commenting and rating. Click here to find out more.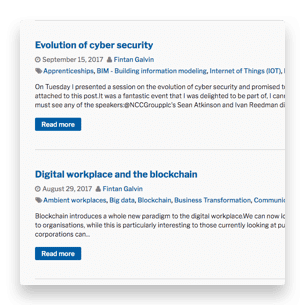 Events
Advertise and invite colleagues to upcoming events with Invotra Events. Keep track of everything that you may need to know, all in one place.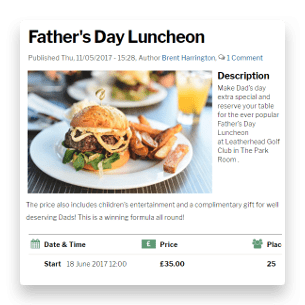 Ideas
Give all employees the ability to submit ideas for improvement, then moderate and assign all suggested ideas to the correct teams for development into your next round of innovation. Click here to find out more.
Polls
Capture the opinions of your colleagues in easy-to-create polls, showing instant results. Invotra polls give you the ability to engage your organisation from the ground up and present organisational challenges directly on your homepage for maximum involvement.
Polls can also be rated or commented on, or set to expire after a certain time giving you extraordinary control.
Here at Invotra, we believe that the social features our product offers put us in a league of our own, and our customers agree. One such customer received over 2500 comments on one single post, and this huge engagement from the workforce drove change within the decisions of upper management. So, contact us today and see just how much Invotra can benefit your organisation.