I've recently thought about the impact that training can have on an organisation's growth and development, and whether training is as important as some make out. Ask yourself, does training actually improve performance? The value is in the trained workforce, not what you save by choosing not to take it on.
Did you know that 92% of employers who take on an apprentice believe that the very same apprentice can lead to an increase in motivation and satisfaction within the workforce? How is this relevant to training? Well, for someone like myself who started at iO1 just over a year ago as an apprentice, I can vouch for the fact that engagement in training and hard work meet the demands faced in the environment and its these that have got me to where I am today. Sometimes we are faced with obstacles, however, if we stay continually engaged with our final goal whilst undertaking training it will prove to be a success towards your personal achievement and performance of the organisation for which it is intended.
Training in the workplace is often seen as a one-off. Most stereotype training to be a course that is taken with little enthusiasm and often seen as a lecture, rather than an opportunity to engage and collaborate with others. What we have to understand is, training and opportunities to learn are an ongoing process that requires us to proactively engage and then implement back into our day to day working lives.
Training and Support promote belief
Training may sometimes be considered a long-winded procedure, don't you agree? What if, by undertaking training, you could become a source for others to learn from, whilst saving your organisation money at the same time. Ability and knowledge have no limits if you're willing to engage and commit to training.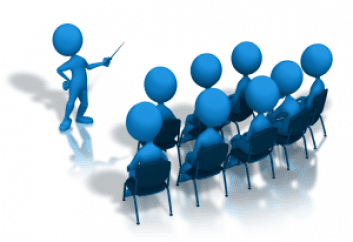 When a new IT system is introduced to your business, the ideal scenario would consist of a changeless transition to minimise the risk of confusion towards the users. However, there will always be functionality and features that are newly introduced to improve on efficiency that were not offered by the previous system. Receiving adequate training to familiarise users with these new additions is essential to avoid a number of drawbacks detailed below:
Business activities being interrupted due to non-familiarisation of the new system. Particularly in comparison to how an individual previously carried out these activities on an old platform.
Staff becoming frustrated and unhappy with the system as they feel complications are overriding their daily production output.
Deadlines being missed due to the number of usability questions raised, resulting in the business losing confidence in the new system.
On the other hand, there are many potential benefits to staff when they are sufficiently trained and supported. The most obvious being – to familiarise users with the new system and how to implement this into their daily routine. These advantages will have an effect on the organisation and each individual user. For example:
Training instils confidence in your staff which in turn improves efficiency. The organisation could potentially benefit in many ways such as:
Saving time in the long run, as users will have the ability to correctly use the system without having to return for help or seek information.
Money saved; as users that have undertaken training can then train others, offering the 'Train a trainer' approach.
Adding new methods of collaboration boosts engagement between colleagues, which provides better decision making and a broader understanding.
Having improved IT skills and users that are familiar with the system will allow you as an organisation to introduce new technology when it becomes made available by its provider.
Introducing staff to new features and functionality provides opportunities to re-engineer business processes, which can positively impact the amount of time spent on them. This immediately offers added value which creates a sense of excitement and confidence towards the new system. All, in turn, motivating a user to complete any task they are faced with.
Overall, to avoid drawbacks and improve performance within an organisation, I recognise that full engagement in training is essential to minimise the number of needless questions and interactions that could have been addressed through training. Although questions can be enlightening and challenge methods that might not have been previously considered. Questions can even promote ideas and opinions in conversations between staff. Having fewer questions though is a potential signal that your training methodologies are effective. Training also promotes job satisfaction, nurturing employees to develop more rounded skill sets, helping them contribute efficiently towards tasks and projects than what they previously might have been able to.
Train, rinse, repeat….
We often question how athletes and iconic figures reach the level of talent and skill they display. What we don't witness is all of the training and development they have undertaken behind the scenes to reach that level. This is a superstar stage that is not always expected to be on display in a workplace but nevertheless, we should view it as a building block, for which we participate in training to strive towards perfection, gradually taking a step upwards, adding to our catalogue of skills.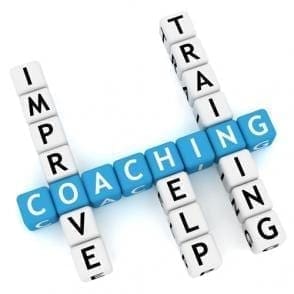 Training not only provides you with an opportunity to learn something new but also a chance to reflect and understand what skills you have and what skills need to be improved on. To become excellent in an area of interest, you must first commit to a level of engagement in training that allows you to beat on your craft and continuously improve. Identifying areas of weakness and targeting them for improvement not only eliminates flaws in performance, but also strengthens your knowledge for what you already knew.
Embracing training in IT is similar to what happens when athletes and artists train relentlessly in their chosen fields. Training provides you with a chance to better your knowledge on something, developing your knowledge whilst feeding curiosity with fulfilling answers. Therefore, I feel that engaging and committing to a source of training will not only enhance performance for an individual, but also for others around that individual, as they have a source of assurance if they come up against an obstacle, and finally to your organisation who notice an improvement in productivity and efficiency.
So now ask yourself whether training is as important as some make out. Does training actually improve performance? Is it worth saving that little bit of extra money or adding some serious, time efficient value to your organisation now?
You decide.
Jamie Garrett
Training and Support lead