Invotra are pleased to introduce our latest integration, OneDrive. We are continuously evolving our product and expanding its potential so that users have the best tools at their disposal.
Enabling the OneDrive integration allows Invotra intranet users to:
Access and attach files from OneDrive
Access your attached OneDrive files directly from Invotra
Quickly search for and share OneDrive files
Any imported files will still remain in the user's OneDrive account.
How does the Invotra One Drive integration work?
Firstly, a webmaster must go to 'Invotra admin' and connect OneDrive to Invotra.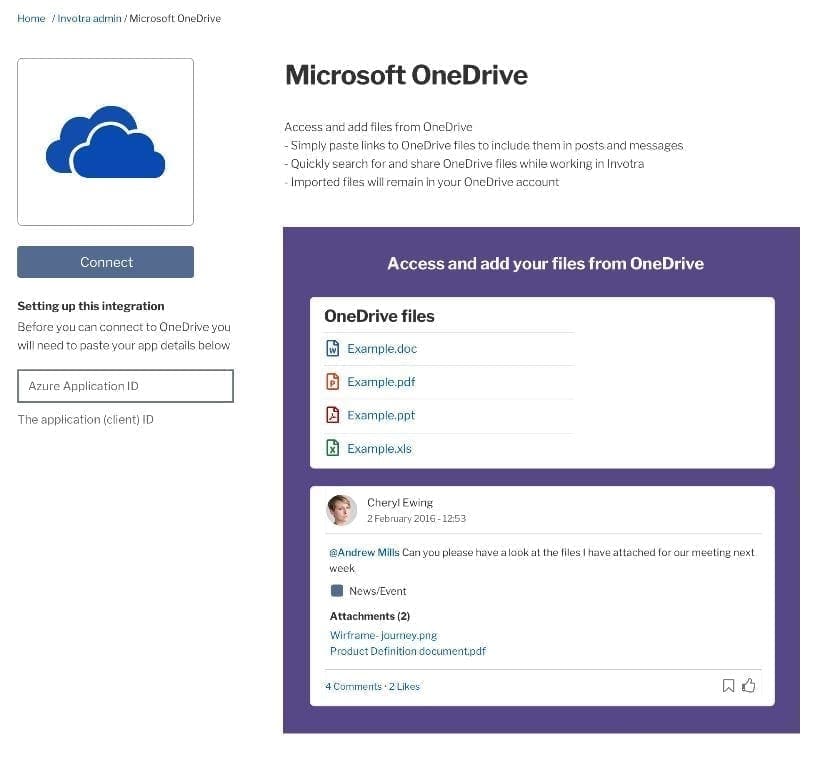 Once this admin setup is complete, intranet users simply go to 'Account Settings' in their profile and click on the 'Manage Apps' tab.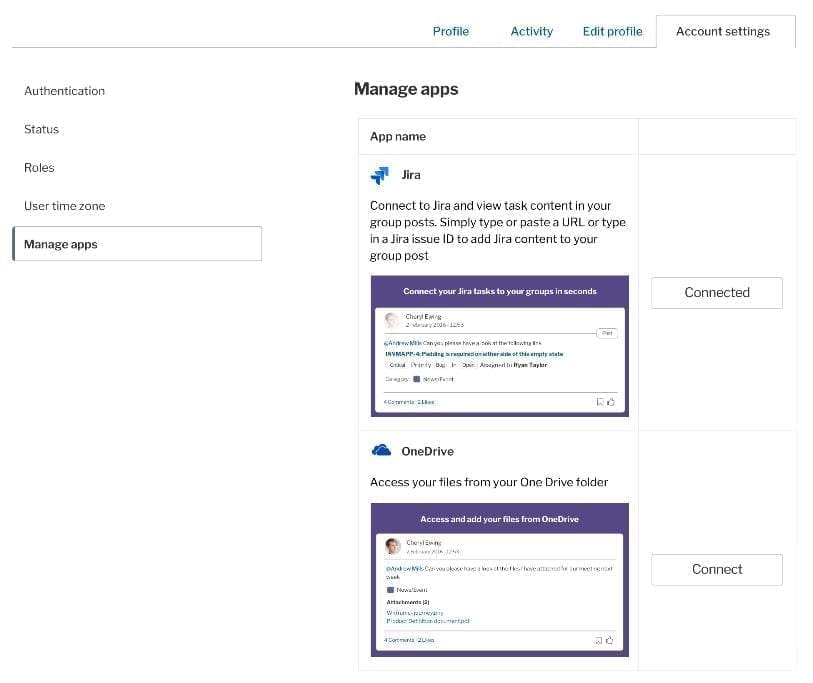 Users now have access to search, upload and share their OneDrive documents from the file library.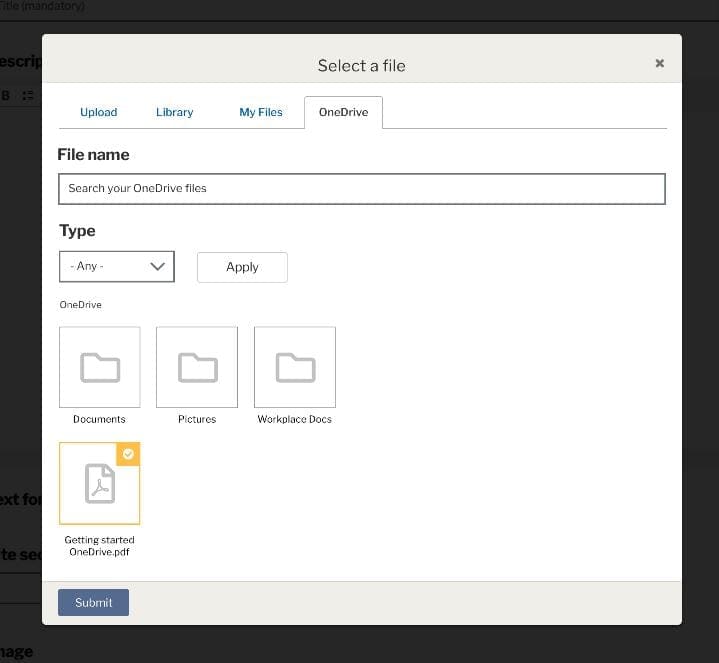 Here's an example of a user sharing a PDF from their OneDrive library.