Today, Invotra had the pleasure of a visit from Neil Owen, Deputy Digital Director at DWP.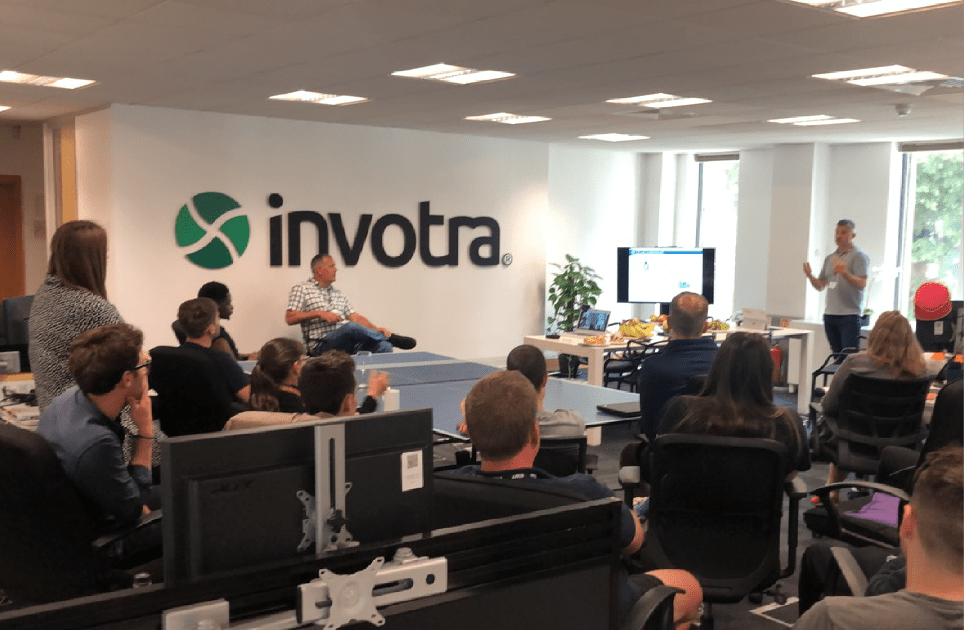 Invotra has been proudly working with DWP for over 4 years and the organisation is our largest Central Government customer, having over 90,000 employees.
Neil gave an inspiring presentation on the great work that DWP is doing for public citizens and highlighted the importance of providing employees with the digital tools that they need to work efficiently and grow the organisation's capabilities.
'Whether you're working on user experience, design, delivery or supporting a service incident, it really makes a difference for the people on the front line who are working to help people. We are people helping people'
It was fantastic to hear what a difference the Invotra intranet platform has made for the employees at DWP, in particular, the way that the intranet has helped employees be themselves and engage with anyone in the organisation.
Neil highlighted that not only do employees communicate and support each other through groups, blogs and news stories, but users now have a platform that provides an opportunity for two-way conversations between executives and the front line, meaning their voices are heard and positive change can occur as a result.
Together, Invotra and DWP strive to push the boundaries in terms of creating a single user experience, working together to provide a centralised platform that allows for unified communications, stronger collaboration between departments and externals, and the ability for users to efficiently self-serve.
'Thank you [Invotra] for being a big part of making life easier for us'.
Invotra is proud to be a part of supporting the people that serve the people.