Here at Invotra, we are obsessive about security. From our ISO 27001:2013 accreditation to our practice of "Dishing", the topic of security is ingrained in our culture from the bottom to the top.
Every year, Invotra has a company-wide security awareness training session which goes through any developments in our security policies, refreshes everyone's knowledge on the different kinds of security risks and how to mitigate them, and walks through best practices to ensure no one exposes the company or themselves to unnecessary risk.
"Security is everyone's responsibility. We have built our "security culture" around looking out for each other and promoting good security and good habits to protect staff and protect the business. At the end of the day, people are our biggest assets, but if not properly trained and educated, they can become our biggest weakness."

Chelsea Cadd, DevOps and Security Analyst, Invotra
Our security awareness training session is also an essential element of supporting our ISO 27001:2013 accreditation. In order to ensure we fully comply with ISO standards, all members of staff must go through this training yearly.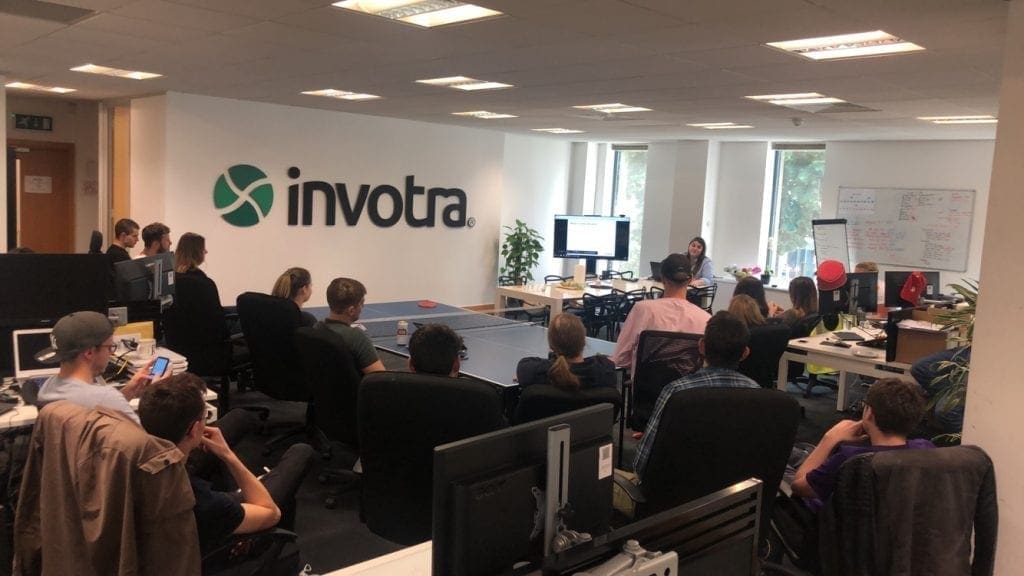 The presentation detailed a wide array of topics, such as a variety of real-world examples of cyber-attacks and people exposing themselves to unnecessary risk (leaving your laptop unlocked on a train, for example), but also went through the different ways in which people with malicious intent can attack your site or employees.
There was also a focus on the importance of passwords in organisational security, and this comes back to the people involved and their awareness of best practices.
Overall, security training is something which allows us, as a company, to provide a service which enables our customers to work securely. Providing training and understanding what good security looks like helps us to be as successful as we are.