For any organisation, it's highly important to have a digital workplace that meets your organisational demands. You need to be able to design and build the intranet you want, when you want it.
At Invotra, we recognise the concerns and hurdles that organisations face. With these things in mind, we have designed an intranet that ensures you are given the tools to be flexible.
You might be in a position where you have numerous teams in multiple locations that include complex hierarchies. This can make it difficult to ensure that you are delivering relevant and up to date content and information to the right people. Well, this is not the case with our product.
Firstly, we offer IPE (in place editing) that allows you to change, edit and move various different things on your intranet without needing external help. Re-organize the layout of your page including where different widgets sit with absolute ease.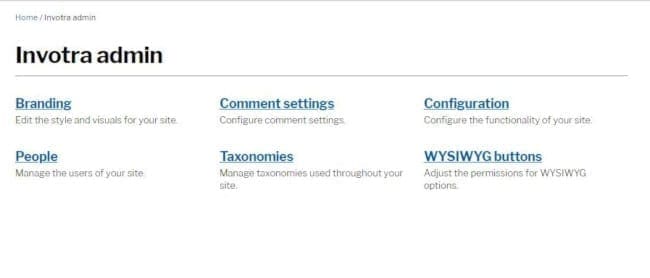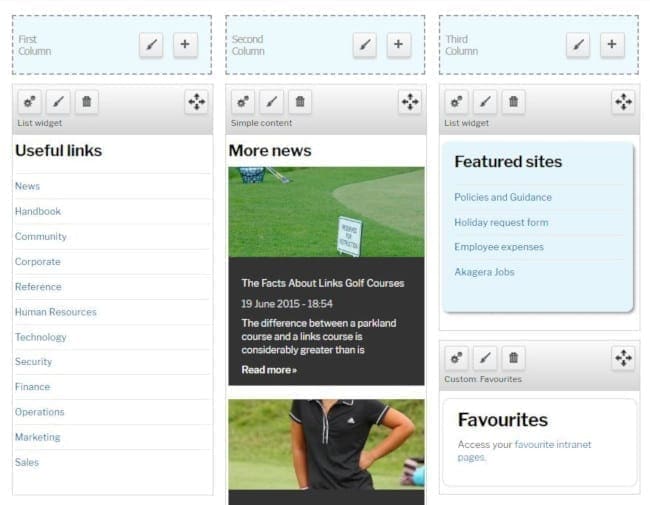 Putting a personal stamp on your intranet is important for your work community. We recognise how important branding is to any organisation, therefore making it super easy to incorporate your brand into your intranet.
However, we also know that sometimes an organisation's branding will change. This is not a problem as our flexible admin tools mean that editing and/or changing things such as your logo or brand colours is a walk in the park.
Not only this, but within Invotra admin, you can also edit things such as comment settings and taxonomies, providing you with flexibility at all times.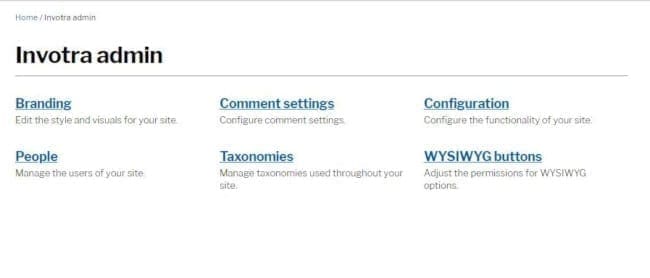 We also provide over 500 possible widget combinations to choose from for all types of content including news, homepage, navigation, and search. So, you can easily prioritise and organise whatever types of content are most important for you and your different kinds of users.
Another extremely useful feature is Search Configuration. This offers you many different options. For example, define what is searchable to avoid cluttered results. If you don't want people searching for 'groups', then you can disable it.
You can also select how your search results are displayed, making tabs such as people, news, and events. Why not go even further and add in some search synonyms? Or, highlight certain results to the top of a user's search depending on the words they are using.
So, after seeing just some of Invotra's flexible content management, branding, layout and search features, ask yourself… how well does your current intranet meet your flexibility demands?
Maybe it's time for a change.