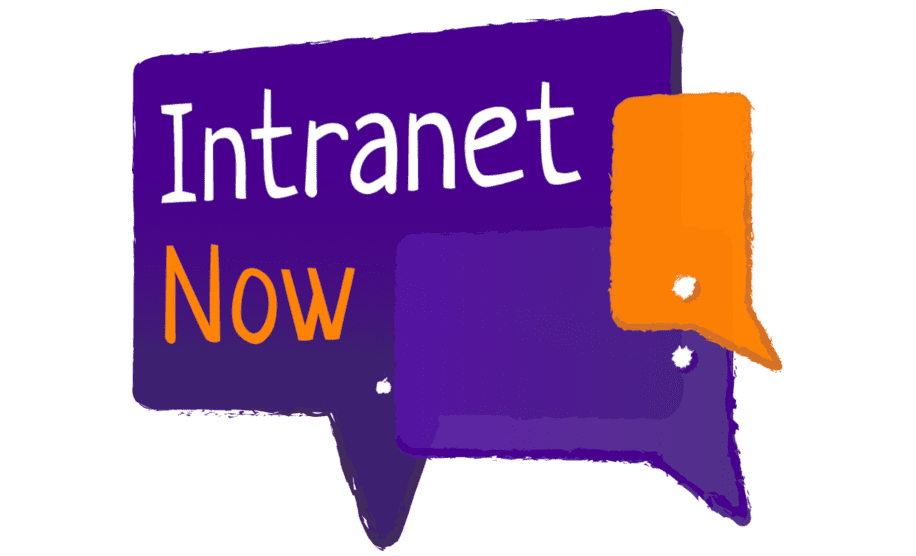 In the lead up to the 2018 Intranet Now conference that is being held on October 5th in London, I had the pleasure of interviewing Lisa Riemers, co-organiser, who tells us more about the event and her personal involvement.
In a nutshell, tell us what the Intranet Now conference is all about?
Intranet Now is an independent conference for intranet and communications practitioners.
It was established for the intranet community, by the intranet community. And that's a community which crosses internal comms, HR, IT and digital teams – for all those people who rely on intranets as part of their day job.
It's pretty niche, but it's a nice niche – the intranet and comms community are friendly and keen to help each other
How did you first get involved?
I first attended the Intranet Now conference as a delegate when I was working on a big meaty employee portal project.
A lot of organisations tend to have one or two people working on their intranet, even if it's part of a bigger digital communications team, and it can be a lonely job. I was looking for support, and found it in spades at Intranet Now. I liked Intranet Now because it was independent and reasonably priced (I was able to get sign off from my employer, but would have paid for myself if not!).
Around the same time I attended one of Invotra's digital workplace meetups – where I met COO Paul Zimmerman who was doing a dry-run of his talk for that year's Intranet Now conference.
The following year, I ended up actually working at Invotra – and we returned to the conference as sponsors. People who attended may remember Paul's talk on accessibility, which involved the audience wearing blindfolds while they listened to a screen reader.
In that first year of attending the conference I was amazed that so much was packed in to the conference day. The morning was full of lightning talks of seven minutes – I couldn't draw my sketch notes quick enough! Lightning talks have since been extended to nine minutes, which feels like the perfect length for people to share key insights.
I wrote a blog about my first conference and described it as the best value intranet event I had ever been to. And now, as a co-organiser, I still believe that is true to this day.
So I've attended the conference as a practitioner, as a sponsor, and last year as a volunteer and spoke on stage for the first time. Earlier this year, when conference founder Wedge Black approached me about helping him run the event I jumped at the opportunity. How could I say no?!
This is the first year that I am officially working for the conference, as director and co-organiser.
What's involved in the job?
We're putting together the best possible agenda, so attendees can learn from speakers and each other. Actually, everyone is a participant, rather than a passive attendee.
We'll have a couple of keynote talks, many lightning talks, and we're putting on two panels this year.
In the afternoon we are offering workshops, including Invotra's session. And while these are going on we'll have table talks – an informal opportunity for people to talk to each other to discuss hot topics, pressing issues, and to build relationships. We'll also have the presentation of our Diamond Award, awarded for remarkable contribution to the intranet community, before inviting everyone to join us for a drinks reception to continue the conversations.
How does Invotra's involvement help Intranet Now?
We couldn't run the event without our sponsors. Our business model is to keep ticket prices low so everyone can afford to come.
Invotra was our first Platinum partner to come on board this year. We are grateful for its continued support and think there's a great fit with its focus on accessibility and delivering a great employee experience for all.
Our sponsors make sure we can offer a great venue, including lunch, and a full day packed with useful and insightful activities.
As a direct result of our sponsors' involvement, we offer great value tickets – of course our early bird tickets sold out. We are chuffed that the event is proving popular and that demand for tickets is high.
Are you facing any challenges as you organise this year's event?
Our biggest challenge at the moment is just trying to get everything lined up. Wedge and I are consultants and Intranet Now isn't either of our full time jobs – we do it for the love of intranets and bringing the community together.
And we're trying to keep that community going. We want everyone to feel supported so they can meet other people that are going through the same sort of business challenges.
Any moments in your career that have helped shape your outlook?
The good thing about challenges is that you learn from them!
I had one project where I joined in the week the intranet was due to launch. My job was ultimately to make the best of the project. It was a real challenge at the time and that was exactly why I first went to Intranet Now — to get ideas and meet other people in a similar situation. I left the day feeling inspired, and was offered some of the best advice from experts over the drinks afterwards!
And tell us something we should know about you?
I've been told I'm a great poker player but don't mention this as I won't be able to hustle anyone again.
I like to sketchnote and also paint, and I sold my first painting this year so I am officially an artist now!
And what do you want to be doing in five years time?
I hope I'm still running Intranet Now, and it's even bigger and better. And I genuinely want to continue to help organisations improve their employee experience.
Thinking about the future technologies – any top tips for improving intranets?
There have been some interesting developments in the industry, particularly recently with various messenger apps being bought by larger players.
But I believe, whatever technology an organisation chooses – if they don't have the processes and communications in place to make it successful it will go the same way as any previous software.
Technology on its own won't solve anything – it can be seen as a bit of a cliche but it's always about the people not the technology.
Some organisations get new software in, launch a project, then all the resources and interest wanes – nobody governs it, keeps the content up-to-date, or looks at the search. Then a new vendor is brought in and the destructive life cycle continues.
So if I can offer advice; make sure you have the people and resources in place to look at any new technology as a product to be nurtured, not just as a project to be delivered and forgotten.