Within any intranet, there is a vast accumulation of data, which if not properly utilised and displayed is pretty useless to almost everyone. This information is created by you and your employees through everything you do, every interaction, every post gives the system information about how people are using it. Therefore, it becomes obvious that in order for a modern organisation to drive evolution, you need a platform to interpret and visualise this data.
In order for this data to be of use, you want to go beyond "hits", and instead read deeper and find out what people find relevant and important, how they interact with this and what those interactions lead to. This can seem like a lot to take on board, but in today's digital age, the tools necessary to drive these changes within your organisation are already out there.
Systems such as Matomo, the leading analytics base, allow you to correlate and visualise where your intranet is doing well or needs improvement, in a way which allows you to make connections you otherwise would not have been able to. The highly secure, rich reports which Matomo offers allows you to roll out evidence-based improvements which can benefit your organisation on every hierarchical level.
Your digital workplace is the perfect environment to build out these systems to improve business intelligence, because 100% of employees are passively creating huge amounts of data which helps to inform the analytics infrastructure, allowing you to make changes which can increase efficiency.
Being able to identify trends and patterns gives you a unique opportunity to better understand your customers, as well as your employees. By identifying statistics such as which content throughout the website historically tends to get the best reaction, you can vastly improve efficiency, and through these efficiencies, you can potentially save your organisation millions.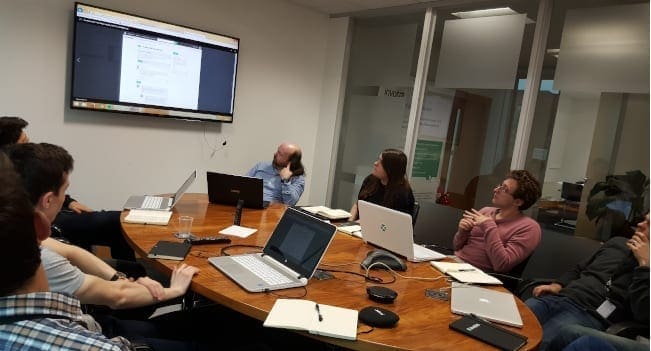 Whatever your organisation's needs are, you can be sure that Invotra will work with you to ensure the big data infrastructure in Invotra works to serve your business' best interests.