We released Invotra 4.25 on Wednesday 30th January 2019.
Our primary focus for this release was to improve our user experience, with additional tasks to fix bugs .
Our improvements included updating our autocomplete search for people, available for site section and group administrators. The search bar now displays user suggestions showing avatars and email addresses in an autocomplete drop-down.
We have also updated our notifications menu, offering the option to view all notifications received as well as an individual notification.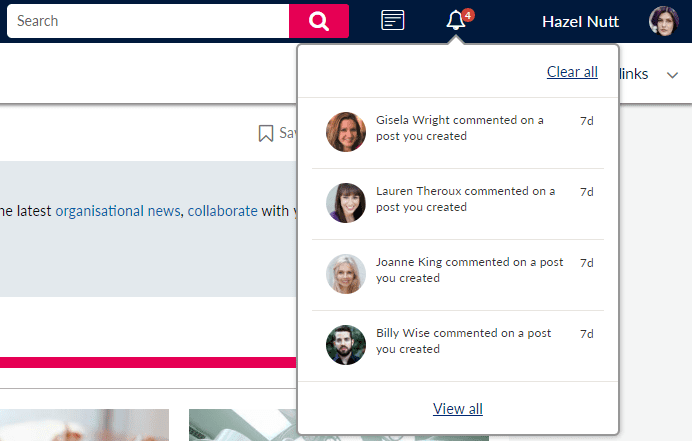 We have updated our manual editing options to change the "Remove" button to read "Remove section" to clarify the action involved and to avoid any loss of content.
The publishing experience has also been enhanced by making it possible to use browser spelling within the content creation WYSIWYG. Additionally, we have made accessibility and usability updates to our HDD widget.
Release summary
Here's a breakdown of the release in numbers:
Bugs squashed: 18
UX / UI: 7
Security fixes: 2
Incidents: 9
Internal tasks: 6
Check out the official 4.25 release note for full details of the release.