We released Invotra 4.31 on Wednesday 24th April 2019
In this release…

 
We improved our user experience by focusing on improving widget styles and mobile layout. 
We improved accessibility for users, by optimising the location of title text and landmark roles. 
We have continued our ongoing work to increase product efficiency by including tasks to fix bugs and make operational improvements.
Widget style improvements
This release included tasks which have added consistency across all of the widget styles, to provide a simpler and clearer user experience. 
We made visual changes to two of our general style widgets, improving titles and background colours to make them clearer and easier to read.
We have also updated date and time text for certain widget styles, and removed unnecessary characters on link text to improve consistency and clarity.

Improvements to team widget performance
We have worked to improve the performance of our location pages by making a change to the team count widget, which ensures it delivers a team count without delay. We now store the count of each team directly in Solr (an open source platform for search) which leads to faster page load times. This avoids the need for the widget to search through all teams in a location to get the team count.
Mobile updates
Mobile usability has been improved by various tasks which have focused on the style and appearance of mobile menus, filters and buttons.The appearance of top bar styles on mobiles has been standardised with changes made to shadow, background colour and font in the top bar title text. Additional changes were made to action buttons on mobile to improve alignment on all screen sizes.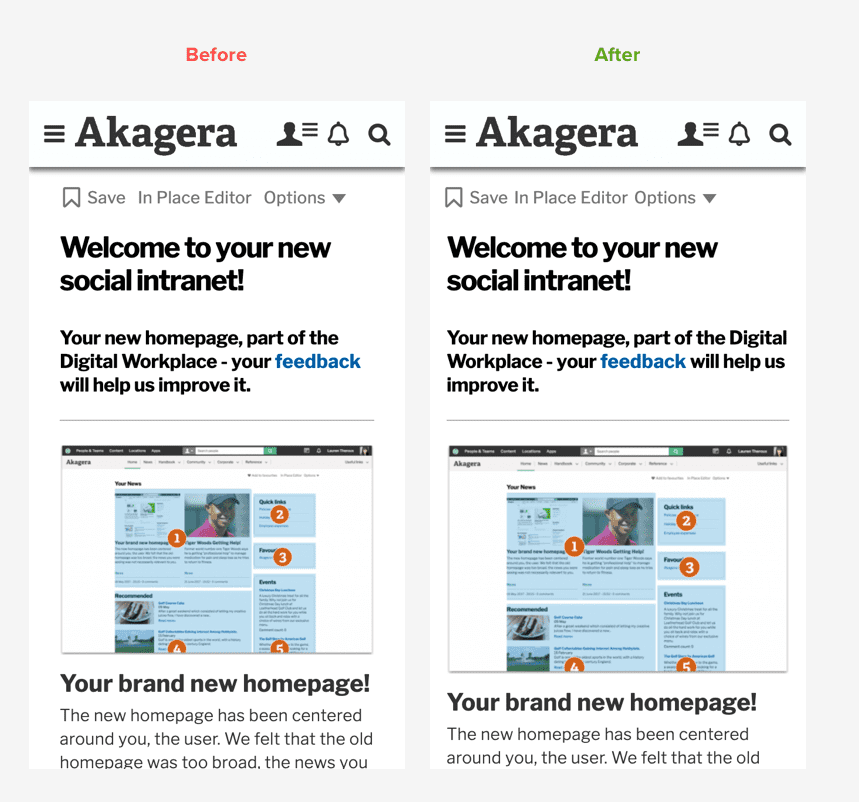 Mobile optimisation for search
We improved the usability of search on mobile devices by adding a menu button with filter options rather than having all of the available filters expanded,

saving space and providing a better UX.
Accessibility
We have improved the accessible experience across the entire product by removing redundant title attributes, which could previously make things confusing for screen readers/accessible software users.
In addition, we have made changes to the location of
our landmark roles. In order to retain clarity for users accessing the site with accessibility software, landmark roles are not applied directly onto elements which already have semantic information, i.e. input elements.
APIs updated to display the most popular groups by likes or members
Within our Groups app, we have made it possible to pull out  the total number of likes and members per Group via our APIs, to encourage and support increased reporting and analytics. 
Release summary
Here's a breakdown of the release in numbers:
Bugs squashed: 18
New features and improvements: 12
Security fixes: 1
Internal tasks: 8
Check out the official 4.31 release note for full details of the release.