We released Invotra 4.33 on Wednesday 5th June 2019
In this release…
We improved the page load time of our customer's homepages.
We enhanced the group posting feature with an extended formatting toolbar
We updated the style and layout of our polls widget.
We improved data management from outside of the product using the API
Improved page load time with page cache
In this release we've made some performance improvements to the homepage to decrease page load time.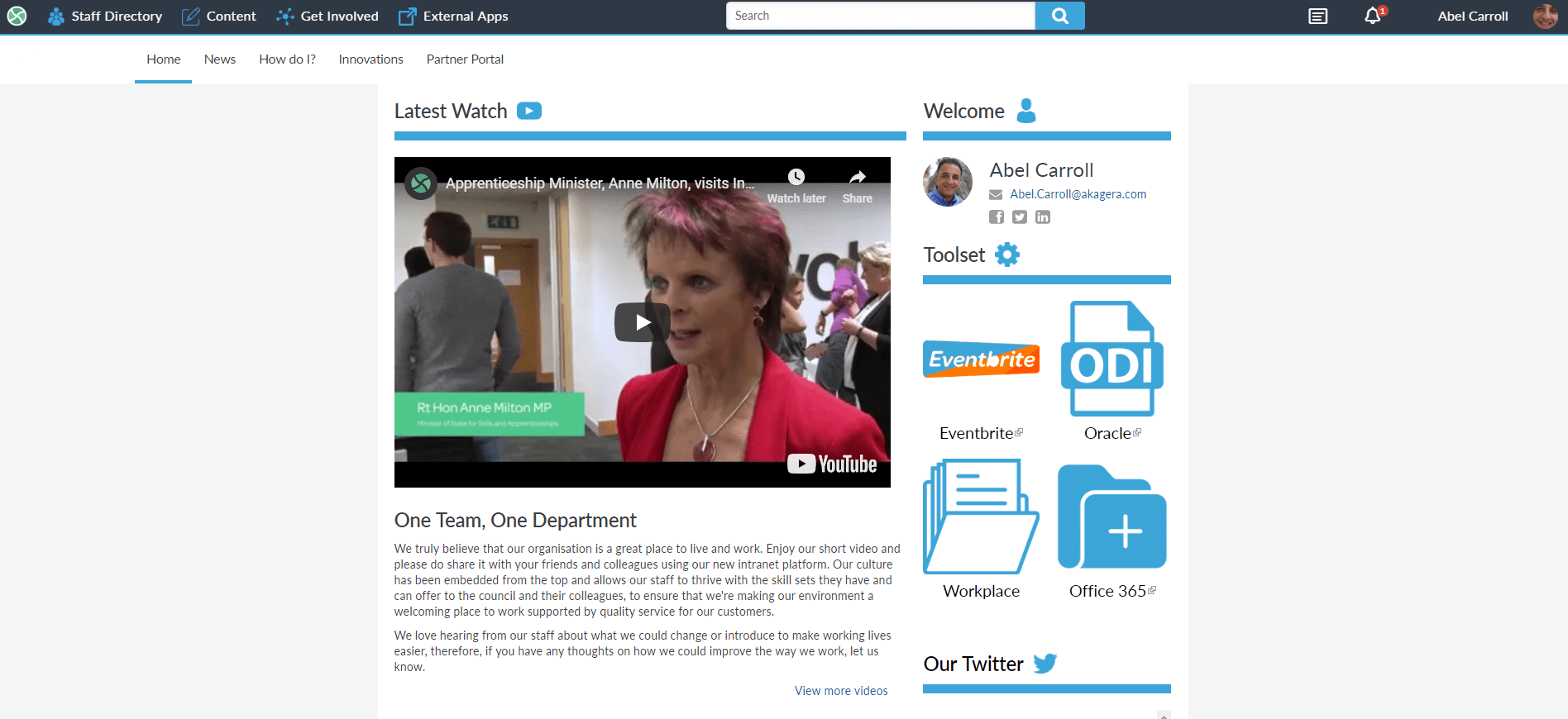 Formatting options added to group posts 
We have added a new toolbar on group posts which allows users to post messages using bold text, links and attachments. Group posts also now auto-detect any links added to the post to improve accessibility.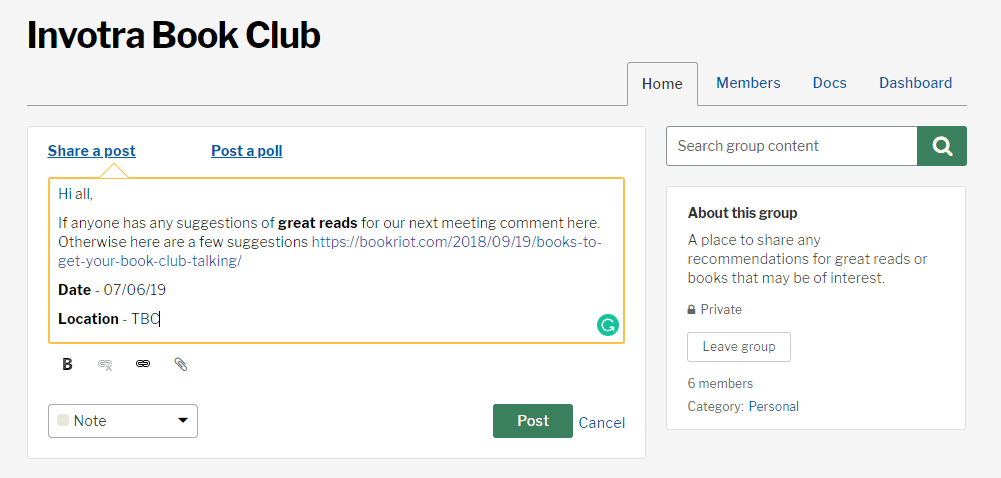 Poll widgets appearance improvements
We have updated the styling and layout of the poll and previous poll widget.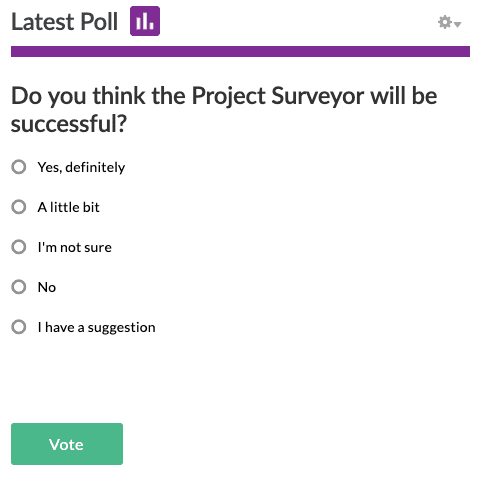 Standardised method to clear fields via the API
We have made the bulk or individual removing of fields, such as profile details, possible via the API. This allows better management of  user data outside of the product. If customers hold all of their user information in another application, we now provide the tools to update and manage this data externally.
Release summary
Here's a breakdown of the release in numbers:
Bugs squashed: 30
New features and improvements: 5
Security fixes: 0
Internal tasks: 7
Check out the official 4.33 release note for full details of the release.