We released Invotra 4.36 on Wednesday 17th July 2019
In this release…
We enhanced the capabilities of our Portal functionality with added controls.
Portal project
Webmasters now have additional control over Portal functionality including:
– What apps external users should have access to such as Groups, Message Wall, Ideas and Queries
– Whether or not external users can access the people, teams or locations directories
– What pages external users have access to
In addition, we have updated the team members page so that adding team members is done through a modal instead of input and going directly into the table. We have also added a task which ensures that users who have had "edit" permission removed do not have access to the workflow.
Widget style title configuration
To improve the readability and accessibility of our widgets, we have added two new widget title configuration options for font weight and font colour. This will ensure widget titles are more distinct from heading styles or links.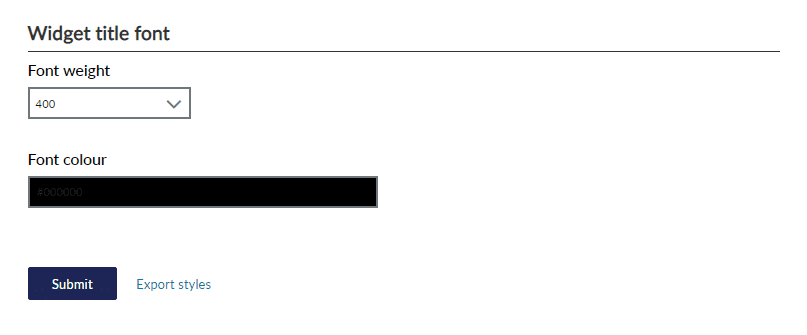 Contextual browser back for pages
We have improved user experience when navigating through group posts and through comments on all content types. The back button now takes users back to the previous page they viewed, rather than to page one.
Allow users to see if comments have been edited/amended
In order to avoid misinterpretation of comments with replies, we have added the ability for users to see that comments have been edited. Users will therefore be wary of any potential change of context when edits have occurred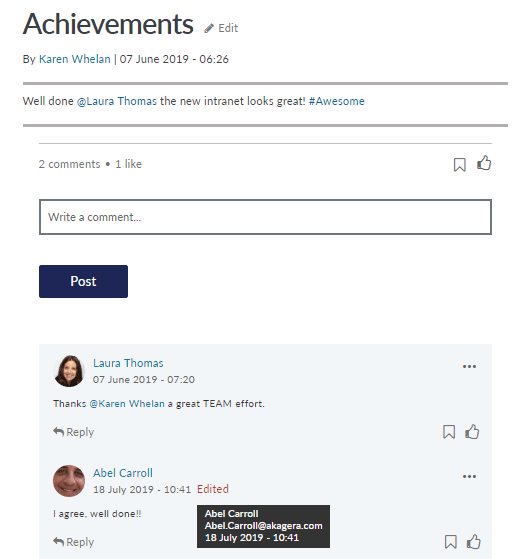 Release summary
Here's a breakdown of the release in numbers:
Projects: 1
Bugs squashed: 21
New features and improvements: 5
Security fixes: 0
Internal tasks: 5
Check out the official 4.36 release note for full details of the release.