We released Invotra 4.14 on Wednesday 18th July.
Our primary focus for this release was improving user experience by adding new taxonomies and notifications and clarifying search functionality.
Release highlights: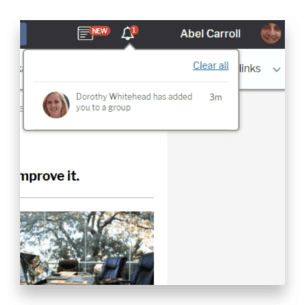 New notifications for group membership requests and when users are added to groups
To help ensure all groups are effectively and easily managed, we have added helpful new alerts for group membership.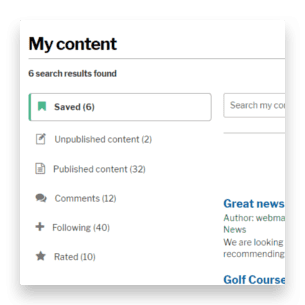 Updates to terminology and icons to introduce new "save" functionality.
Users who wish to save, or bookmark, content can now do this easily by selecting save, or the bookmark icon, found on all content on the site which will make it easily accessible whenever it is required.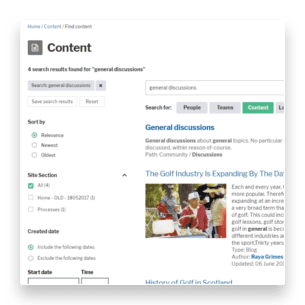 Display of breadcrumb in search results for site sections
To better determine one search result from another we have added the option to display the breadcrumb path of site sections within search results.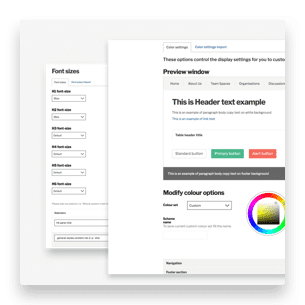 Text colour theming options for buttons
We have also improved flexibility for branding settings by adding a colour palette for the text colour of the standard, primary and alert buttons.
Release summary
Here's a breakdown of the release in numbers:
UX / UI: 6
Bugs squashed: 5
Search: 2
Check out the official 4.14 release note for full details of the release.