We released Invotra 4.16 on Wednesday 15th August 2018.
Our primary focus for this release was on the maintenance of our intranet and portal product but also to ensure our data import and API services are working optimally.
This release included tasks to improve the performance and availability of notifications to all users.
In order to ensure all users and clients receive the same high-quality product, we have moved features which would have been product options into the Invotra Core product.
Additionally, we have added automatic reports of engagement statistics into the product, so that they are automatically available for webmasters to access.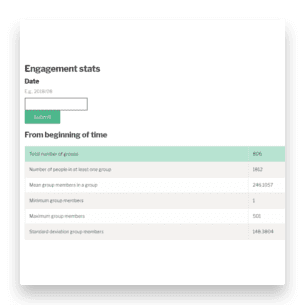 Release summary
Here's a breakdown of the release in numbers:
Bugs squashed: 16
UX / UI: 9
API/ Data Import: 5
Automated Tests: 3
Check out the official 4.16 release note for full details of the release.