For many businesses, growth is a top priority.
It's important to be able to achieve this in a sustainable, cost-effective manner. This is where Invotra comes in. Our product has been built with the intent of allowing you to grow your organisation to the best it can be by fully utilising all of the flexible and controllable features it beholds.
Streamlining communications
Our social features such as message wall and groups allow you to increase productivity by reducing the time that your employees have to spend locating and organising the information they need. Effectively managing your organisation's raw data can have a drastic effect on the time that needs to be allocated to tasks.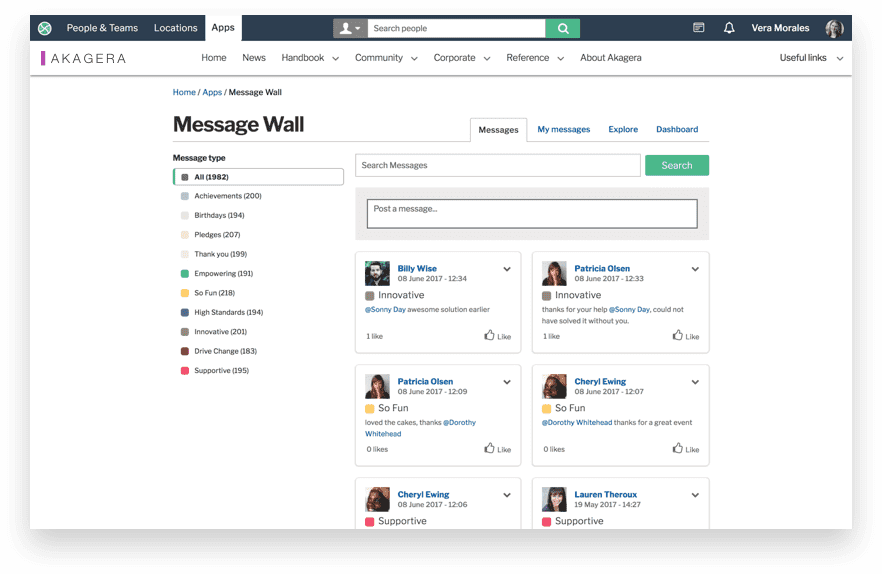 Organising workforce
Another way we ensure that these resources are fully utilised is through features such as profiles, teams, and ideas. The comprehensive nature of profiles allows users to add skills and position within the company hierarchy, instead of just general information. This allows team-building to be far more efficient and successful because it gives you the information necessary to ensure that teams are built to be the best possible combination of skills and knowledge.
Invotra Ideas also allows your users a voice and a forum to submit their ideas surrounding the organisation. Therefore allowing you to inform your top-level decisions with the knowledge of everybody within the company, this organisation of knowledge is something that has already driven change within our customers and allowed them to improve the way that they work.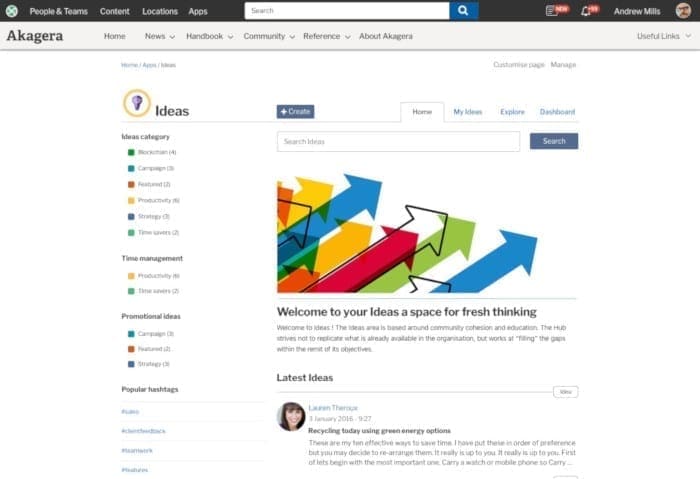 Collaboration
Collaboration is also a huge part of how we aim to drive success. We understand that the quickest way to increase efficiency and quality of work is to allow people a way to effectively and easily work together. By allowing people to access the combined knowledge of their peers we to allow you to increase your organisational intelligence.
Invotra Groups allows your employees to create digital conversations with features to allow collaboration and input from as many people as engage with the post. Invotra Group Documents also creates a place for documents to be stored in a logical, easily accessible way without sacrificing security (only members of the group have access to it).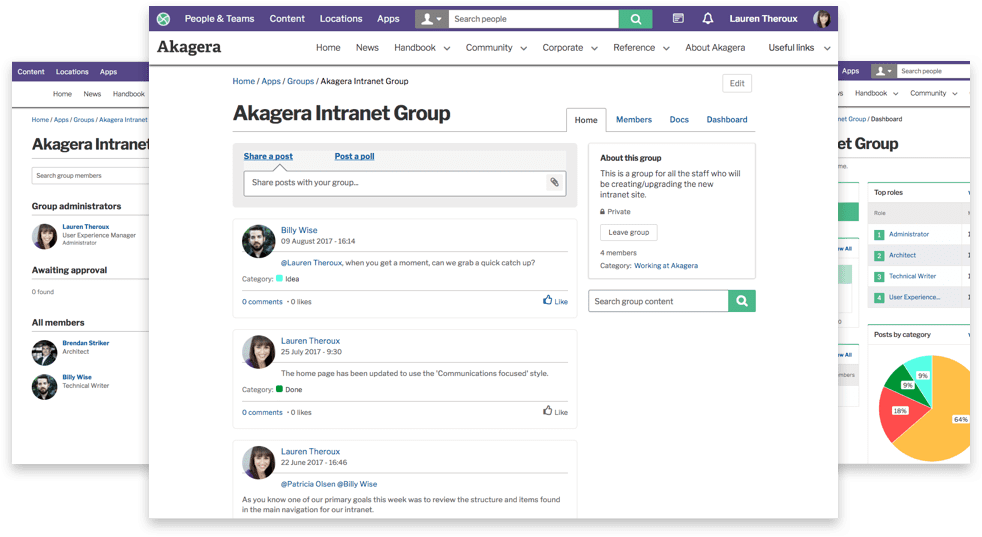 Control
Another way that our product can help your organisation grow is through Invotra Portal. Our extranet allows your external audience access to your internal systems in a secure, controlled manner. Users are given access to content on a permissions-based system, therefore prohibiting them from accessing anything that they do not have clearance for and allowing you to build and maintain stronger relationships with external third-parties.
Invotra allows you to ensure that your organisation is the best it can be, giving you the tools you need to increase revenue by improving efficiency and quality of work, and can even help reduce costs by making sure that your employees can work as efficiently as possible, and reducing the amount of time that they have to waste locating necessary information.
Major central government departments and thousands of their users rely upon our Invotra intranet and portal services every day. If your current intranet is not fit-for-purpose, get in touch today and ask us for a free assessment and recommendation or click here to book a free demo.