Invotra is the leading SaaS provider of enterprise intranet and portal solutions; we serve over 48% of UK Civil Servants and are always looking for the next innovation to ensure we stay ahead of the curve.
Historically, we have focused on integrating areas such as BIM (Building Information Modelling) and Blockchain into our product, however, our team has gone above and beyond this time with their newest, ground-breaking feature – "Dog Mode".
The new feature is focused on allowing people to add their dogs as "K9" users to their intranet, much like adding external stakeholders. The user type comes with limited functionality, allowing man's best friend to perform actions such as "pawthoring" content, "padministrating" posts and creating groups (pictured below).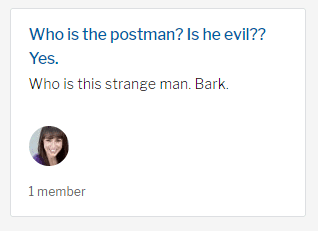 "We wanted to allow people to integrate their canine pals into their lives as much as possible"

– Billy Clackers, Product Manager.
"Dog Mode" includes many exciting new features, such as:
Pawprint identification (for touchscreen devices only)
Bark recognition
"Fetching" user data from an AD (Active Directory)
A Google Maps integration with a "Buried Bone finder" plugin
For more information or to book a demo of our product, click here.