Tough Mudder is a brutal physical competition consisting of over 5 miles of dirt track, water and obstacles, with beginnings in an empty field in Pennsylvania this obstacle-course from hell has quickly taken the world by storm, with people flocking in droves to their events to prove their resilience to their friends and family.
Here at Invotra, not only do we lead the field as a SaaS provider, but as of Sunday, several of our team decided to take to the mud to prove their mettle. Lead by none other than our very own Chelsea Cadd (DevOps and Security analyst), our resident athletes took to the course over the span of several hours, and driven by the promise of a free "finisher pint" ran, crawled and climbed their way to the finish line. Lyndsey, our project analytics lead said "I enjoyed the challenge and the chance to work with people in a very different environment"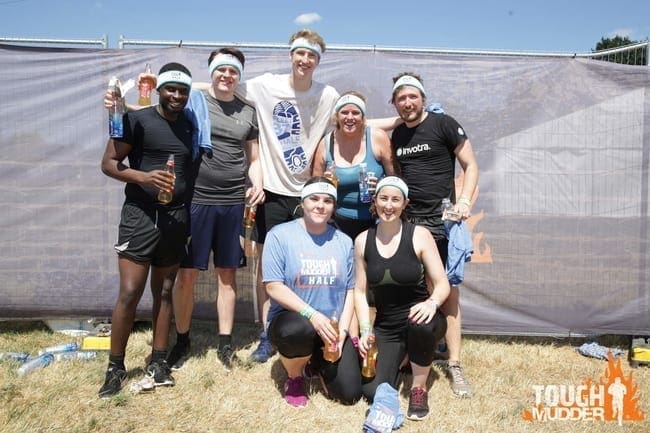 Though they may have been a bit worse-for-wear come Monday morning (presumably a combination of Tough Mudder and England's stellar performance on Saturday) there were nothing but beaming faces and some (very) sunburnt legs in the office.
Well Done to all the Tough Mudders who took part.