Invotra Search
Our product is filled with features and functionalities that provide you with control and flexibility. One of these features is Invotra Search.
The search feature can be used to find people, content (policies, news, blogs and more) applications, teams and locations.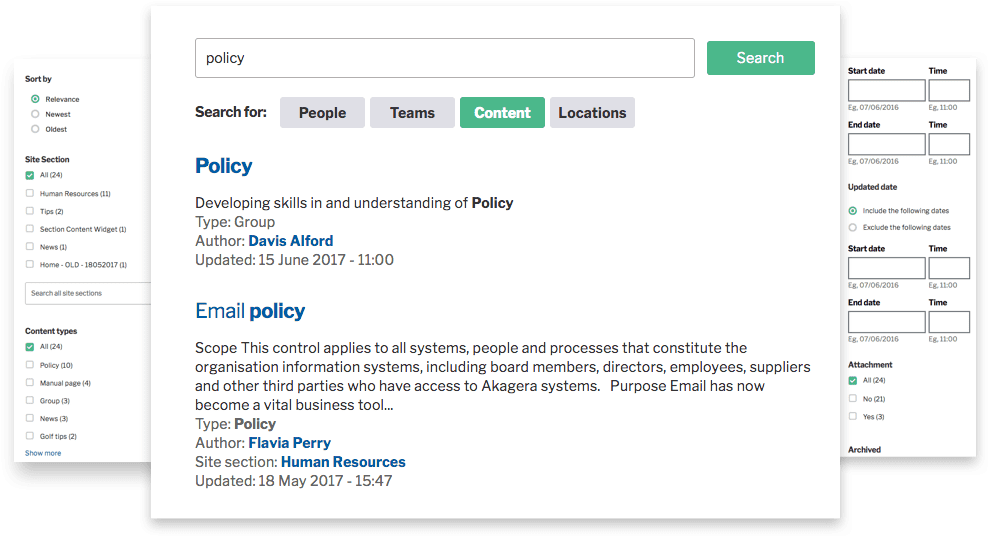 Search Flexibility
There are many different ways that you can configure the search function, however, you must have the role of webmaster to make any changes.
You are in control of how your search results are displayed, allowing you to create tabs such as people, news, and events. This allows you to prioritise what's important to your organisation, and your users.
Depending on your organisation's requirements, you can configure search to meet your needs. You might want your users to be findable via their name, skills or location. On the opposing side of this, you can disable certain fields if you don't want them being used.
You can also configure the search filters. For example, by location, date or interests.
Search Synonyms
You can define search synonyms so that multiple words that have a similar/the same meaning can show up in people's search results. For example 'lawyer' and 'solicitor'. This function is extremely useful for giving people a higher chance of finding what they are searching for.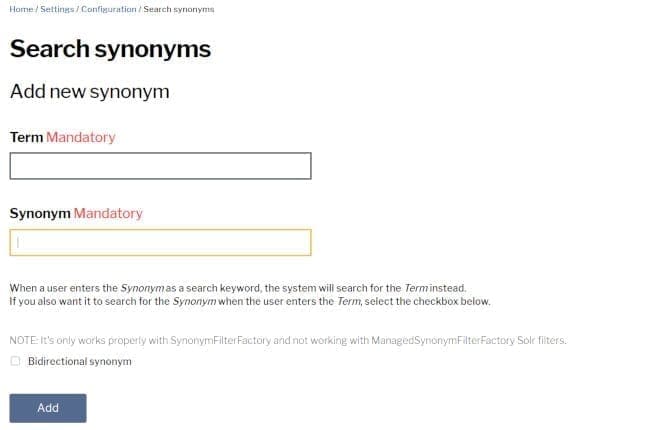 Search highlights
Search highlights allow you to promote certain pieces of content to the top of search results. This comes in handy for many things. For example, if someone was to search 'GDPR', you could make it so your GDPR policy is at the top of your users' results.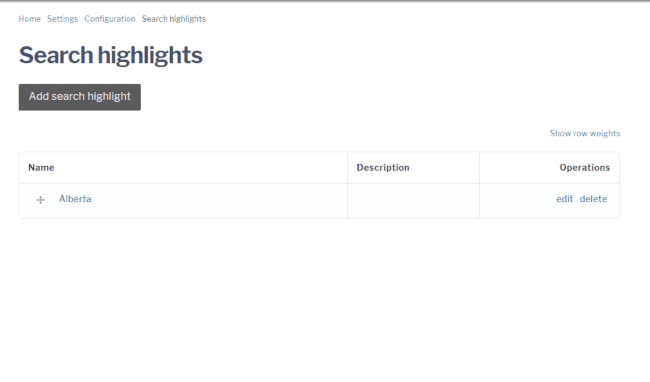 Search security
Your users will never be able to access things that they do not have permission to do so. If they lack the relevant permissions/access, certain things will not appear in their results. For example, private or secret groups and/or content in restricted sections.
Saved searches
Sometimes you go searching for one thing but end up finding other useful things along the way. Invotra's search functionality allows you to save search results for later, so you'll never lose something that's of interest or importance to your users.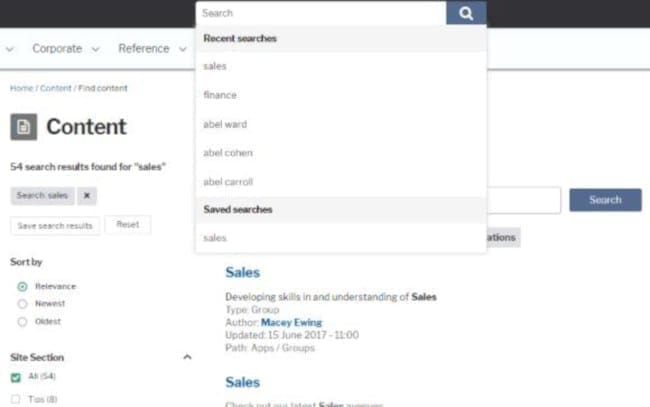 Application specific searches
Aside from our main search feature, each of our individual apps has its own search capabilities. You can filter your results by category, content and/or time.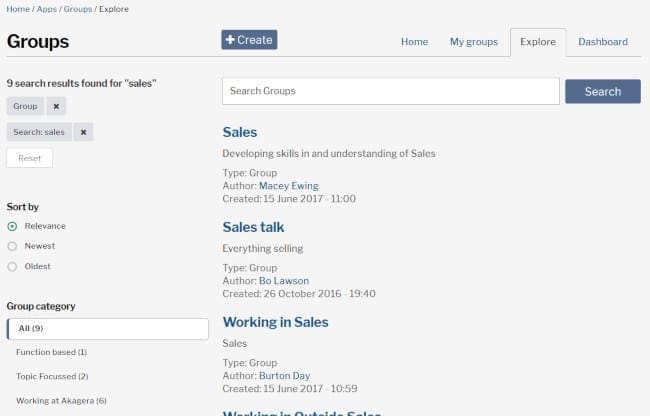 Major central government departments and thousands of their users rely upon our Invotra intranet and portal services every day.  If your current intranet is not fit-for-purpose, get in touch today and ask us for a free assessment and recommendation or click here to book a free demo.