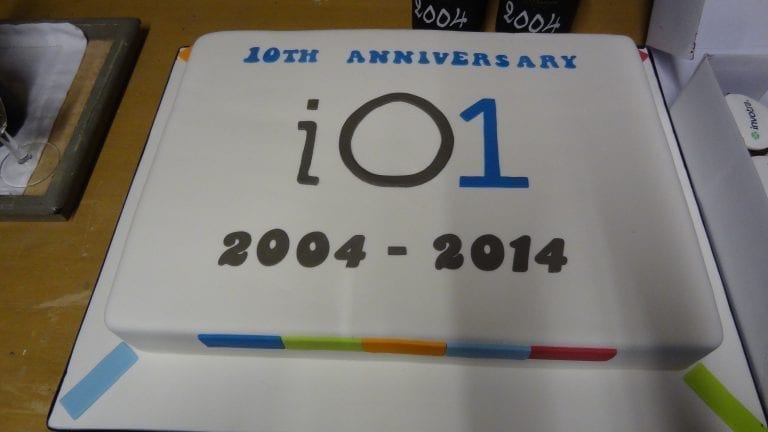 iO1, the company behind Invotra, recently celebrated their 10 year anniversary with an action packed team day. Here's how it all panned out.
The day began with a reminder of where iO1 all started, in Fintan & Allie's garage! This included bacon sandwiches, amazing personalised cakes and champagne for everyone, all while Fin and Jonnie told the story of how it all began 10 years ago.
After breakfast, we boarded a coach and headed for Lee Valley White Water Centre – a superb Olympic facility.
The first challenge that awaited us was the wipeout course. Great fun was had by all, slipping off the sides, faceplanting and racing through as fast as possible to try to get thebest time. The competition intensified earlier than expected!
The team celebrates after getting the fastest time!
The second challenge we faced was the white water rafting, which was absolutely fantastic.
You can tell by the smiles on our faces that it was much better than we ever expected it to be.

Everyone thoroughly enjoyed it.
Sam attempted the salmon while Jonnie tried walking on water!
Emily tried to save me from falling out!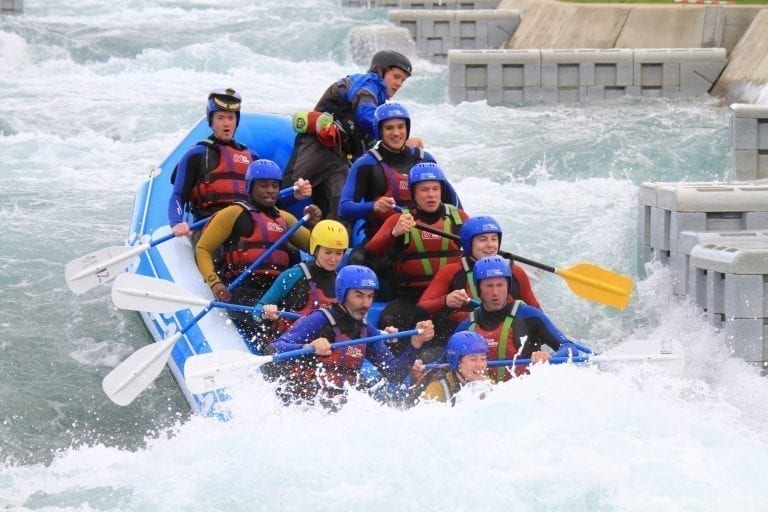 We were a little worried about the drop…
But Jonnie was more interested in winning!
We finished off the evening with a meal and drinks at Primo Bar, in Park Plaza hotel, with a view of Big Ben. The food was lovely and everyone was still in high spirits from the great day.