At Civil Service Live back in July, Invotra chaired a roundtable event discussing how civil servants can overcome the barriers to working with colleagues from other departments.
It was a great discussion, with some key themes that may be echoed across all organisations large and small. For me, one of the key ways to increase cross-departmental collaboration is the removal of fear. From the top down there should be a culture that allows collaboration, otherwise people will be reluctant if they think there is a reason why they shouldn't do something.
In attendance were key communications professionals and civil servants from around UK Gov, including Jane Walker (Cabinet Office), Emily Tofield (ex-Defra, now MOJ), Malcolm Harrison (CEO of the Crown Commercial Service), Prakash Bachoo (Government Legal Department) and Conrad Bird (campaign director for GREAT).
Read more about the round table on Civil Service World.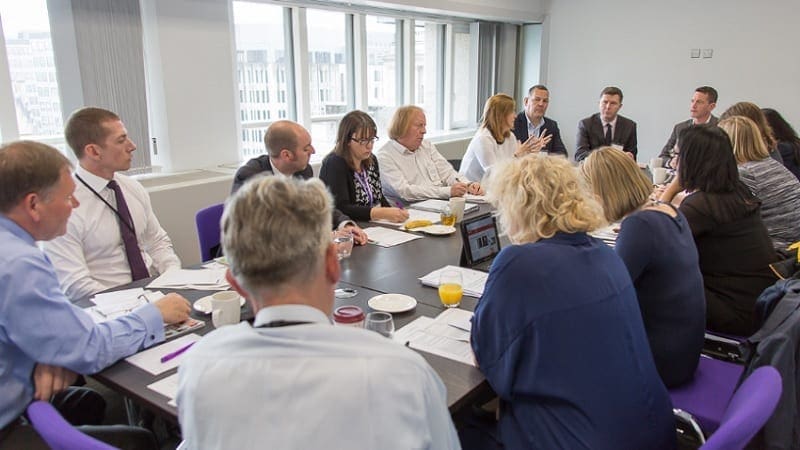 Image credit: Civil Service World.