In today's fast-moving business landscape, having engaged employees is increasingly vital, and as such, organisations with larger workforces often run into problems in ensuring engagement throughout every level of the business.
"Engagement" and "silo working" are buzzwords which you have no doubt been hearing a lot lately and with good reason. Having an engaged, connected workforce brings with it an array of benefits – according to the Hay Group (now Korn Ferry) engaged employees represent a 43% increase in productivity – and so having systems in place to support engagement and collaboration is essential.
The issue then becomes – how to achieve this? Attempting to tackle the problem in a large, disconnected workforce is daunting at the least, however, by including the whole company in the solution this issue becomes far more manageable.
This is where Distributed Publishing comes in. Invotra developed this feature to enable the sharing of permissions for the intranet out across organisations, allowing the responsibilities of managing site sections, organising and creating content and other day-to-day tasks to be spread out, making the management of the intranet in a large organisation infinitely easier.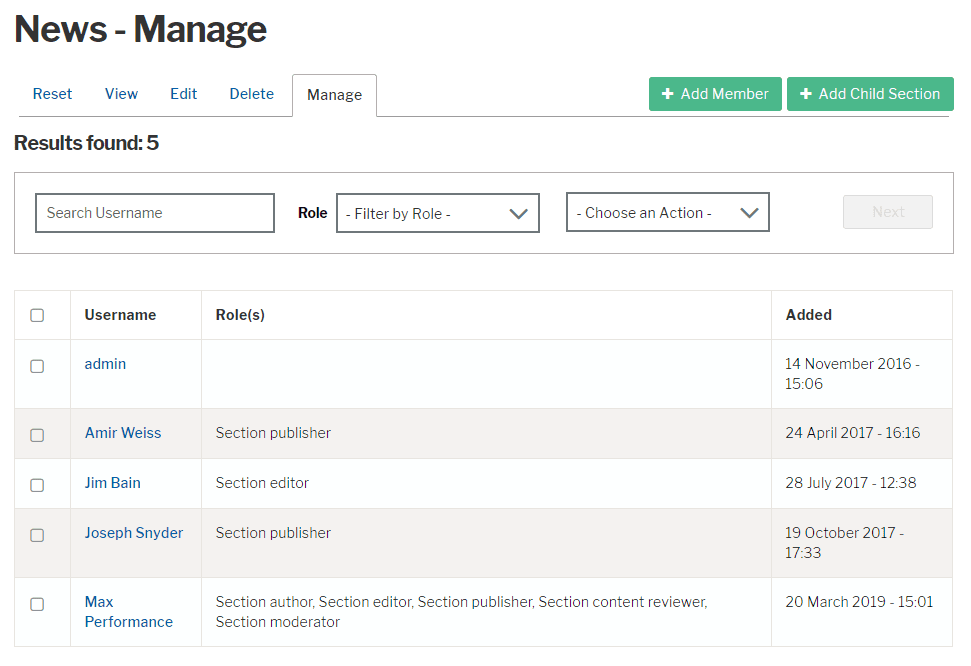 "In a short space of time, we have already seen improved engagement with our staff. Our previous intranet had numerous barriers to collaboration which have now been removed by Invotra."
By removing the necessity for an organisation to have one team which oversees all changes made to the intranet, the strain on resource is greatly reduced and the structure needed to create and moderate content is simplified.
Distributed Publishing allows for vastly increased scalability within organisations, without compromising security. Permissions can be assigned on a per-user basis to individual site sections and can be retracted at any point, ensuring that no user has access to any site section that they shouldn't have.
This feature can be exceptionally powerful when utilised properly. For example, one of our customers, The Department of Work and Pensions has an "Intranet team" which circulates webmaster (admin) responsibilities and permissions out to one or two people in key business areas such as Internal Comms, Human Resources and Finance. These people can then focus on (effectively) managing one piece of the much larger intranet machine whilst leaning on the Intranet Team for support.
This means that individual areas, with their own intranet management team (which may support 3,000 people on its own) can be kept up to date by the people who live and breathe that area or department, and who can reasonably be held accountable for looking after it.