We released Invotra 4.40 on Wednesday 25th September 2019
In this release we are proud to launch our new application enabling the integration of Jira within Invotra Groups.
We have also added customisation to our Groups landing page and increased the availability of the reporting feature for inappropriate content.
Users are able to view Jira task content on group posts
Once a user has connected to the Jira app, they can view Jira task content in their groups. The details available include the project key, summary, priority, status and assignee.  If a user is not connected to the app, they will see plain text or link reference to the Jira task instead.
Webmasters can switch Jira integration for Groups on or off
When configuring what's possible on your intranet, Webmasters have the power to enable or disable Jira integration for Invotra Groups.
Authenticating Jira accounts to view and add Jira content in group posts
We have made it possible for users can to connect to Jira in a matter of clicks before taking advantage of the new integration.
Users are able to post or view Jira content in a group. Additionally users can connect or configure their integrations from the User profile menu and a new manage apps tab on the User profile screen, where any available apps, including Jira will be displayed.
Customise your Groups landing page with widgets
It's now possible to customise one of Invotra's most popular apps. All Webmasters need to do is access the Groups landing page, select 'customise page' and start to arrange and add new widgets. 
This gives organisations the power to highlight important policies, guides and other information in a location that's all about interaction and collaboration.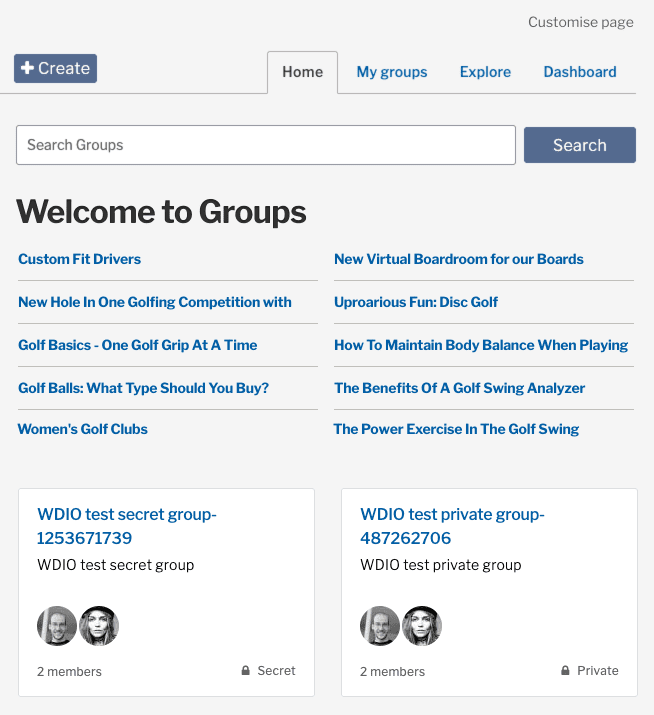 Increasing the scope to report inappropriate content
Reporting inappropriate content is now more widely available for users across Invotra's content types and apps. Once a Webmaster enables the option in Invotra admin, users can select 'report' in all group posts and content types.
Here's a breakdown of the release in numbers:
New features and improvements: 6
Bugs squashed: 23
Security fixes: 0
Internal tasks: 5