Focus on what you do best and automate the rest
Invotra now works with Zapier and connects to more than 2,000 applications. An automation tool, Zapier lets you set up triggers and actions between the apps you use every day.
Instead of going from one app to another app and back again, you just do one thing, one time in one place — your intranet.
We want to reduce the distractions and free up your time so you can focus on what you do best at work.
Whether it's Trello, Gmail, Slack or Microsoft Teams, stop repeating yourself and make everything flow through Invotra.
If you add a new Group in Invotra, you add a new channel in Teams. If you add files to OneDrive, you add files to an Invotra Group. It's that simple…
Your single source of truth becomes your single source of productivity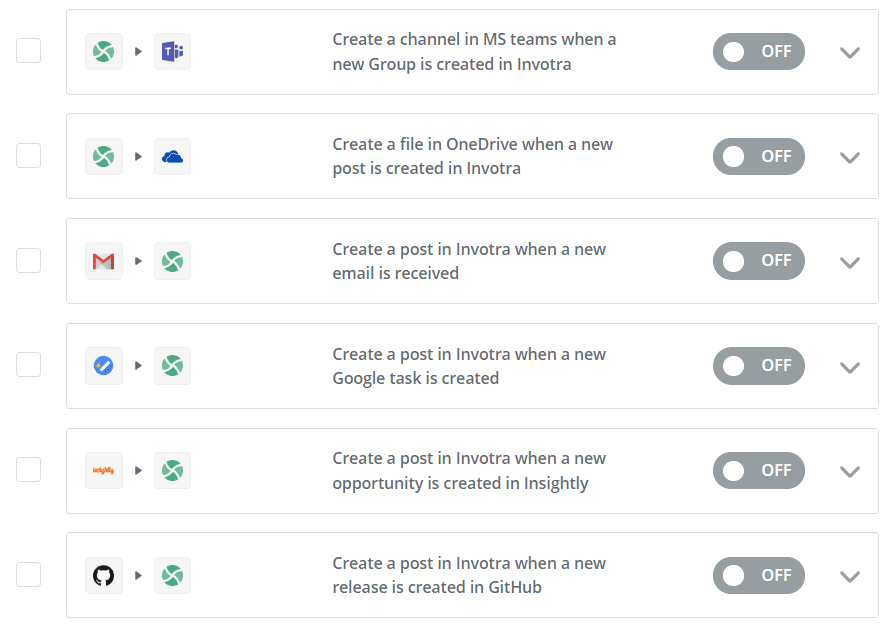 If you are a customer and want to access the Zapier app, get in touch with our Customer Success team and we'll have you up and zapping in no time.
Rachael Alderlieste
Head of Customer Success
rachael.alderlieste@invotra.com
+44 (0)7983 749433
To find out more about Zapier, here's a link to the basics of creating a zap.
Invotra connects all of your apps in one secure and productive place. Discover more about all of our integrations.