Rarely do those of us on the outside of government get the chance to hear first hand how government officials are working to improve the lives of the citizens they serve. However, that is exactly what we did at the recent Share Digital conference at Birmingham's National Conference Centre.
The tone was set early within the excellent and hard-hitting keynote from Chris Naylor, Chief Executive of the London Borough of Barking and Dagenham.
His talk touched on how Barking and Dagenham are using digital strategies and particularly data analysis to reveal trends across the borough. He spoke eloquently and with sensitivity about the real challenges of providing welfare to children who are taken into care immediately after birth, and how the borough is using data analysis to understand the underlying issues that contribute to this.
Barking and Dagenham ranks amongst the lowest of the 32 London boroughs for such social challenges as homelessness, unemployment, low pay, teenage conceptions, A-level results and GCSE results. Naylor and his teams, especially those in Community Solutions areas, are using digital strategies to better understand these issues, and the root causes of them, in order to tackle them.
Paula Buckley, the Acting Director of Digital and Customer Services for Birmingham City Council, facilitated a round table on how citizen-driven input is driving improvements for the digital services offered by the council. Colleagues from the likes of Worcestershire County Council and Lincolnshire County Council and Essex Police, Fire and Crime Commissioner
listened as Buckley told us how Birmingham citizens have been involved in eye-tracking initiatives to better understand how those citizens actually find and discover the services they require. These volunteers are helping Birmingham City Council improve the lives of 1.1 million fellow residents across 440,000 households.
Kevin White, Digital Services Manager for Northampton Borough Council, revealed an impressive innovation to help lower the cost of phone call contacts to the council. Northampton are developing robot assistants using Amazon Lex with Amazon Connect – effectively the AI technology that powers devices like Amazon Echo – to help deliver better experiences for customers and reduce contact centre costs. White anticipates, when the system goes live later this year, that they will save £165k a year with automation in their call centre.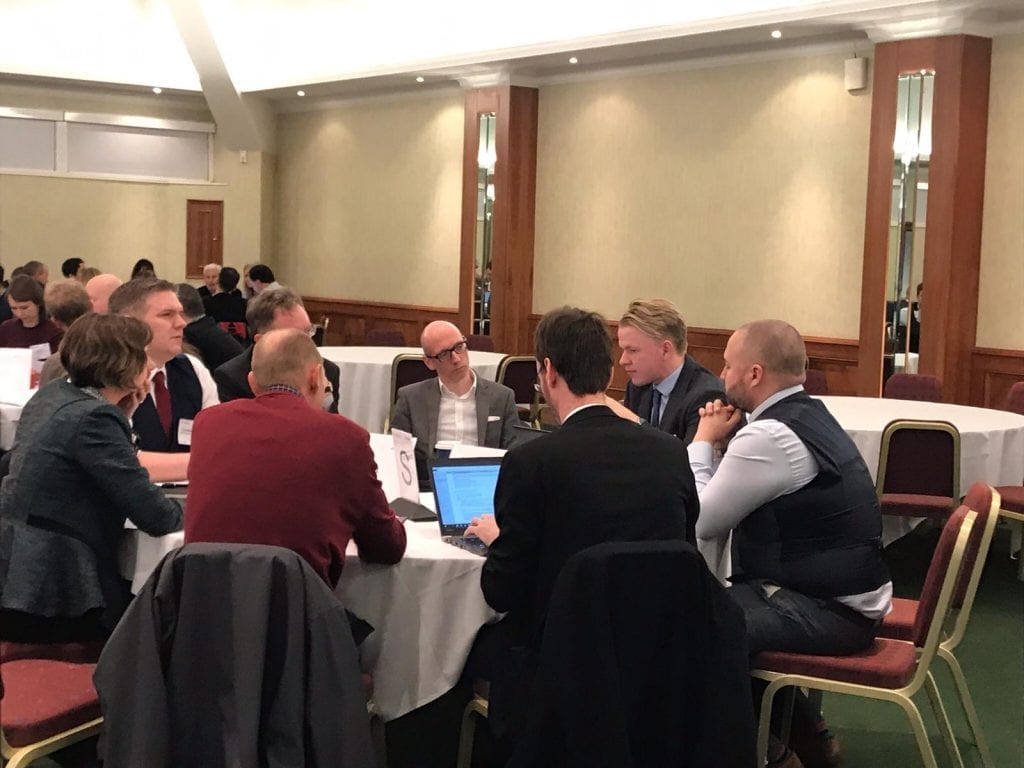 We also learned that Portsmouth City Council are using data analytics to deliver continuous improvements and a better user experience for Portsmouth's citizens accessing their website. The UX team at Portsmouth have "the user" at the heart of their design decisions.
They capture data "using a range of listening tools" and the "data is interrogated and interpreted to identify changes for improvement." Portsmouth are fans of open source and low-cost technologies like Google Analytics, Google Optimise and Google Tag Manager. They have used Hotjar and Crazy Egg for heatmapping, visitor recording and A/B testing. Through the use of these technologies, Charles Grain and his team are constantly evolving the council's citizen-facing website to make it better.
It's always great to hear how teams who are responsible for delivering real services to citizens are trying to improve how they work. Share Digital had a genuine collegiate feel about it: government employees and officials working together to understand common issues and trends, and debating how to tackle real issues. Catching up with SOCITM's Director of Policy & Research, Martin Ferguson, during the event, he concurred. Everyone was curious and kind, and really interested in discovering how colleagues in other authorities are using digital strategies to improve services. It was great to witness and be a part of it, and we can't wait to go back next year.