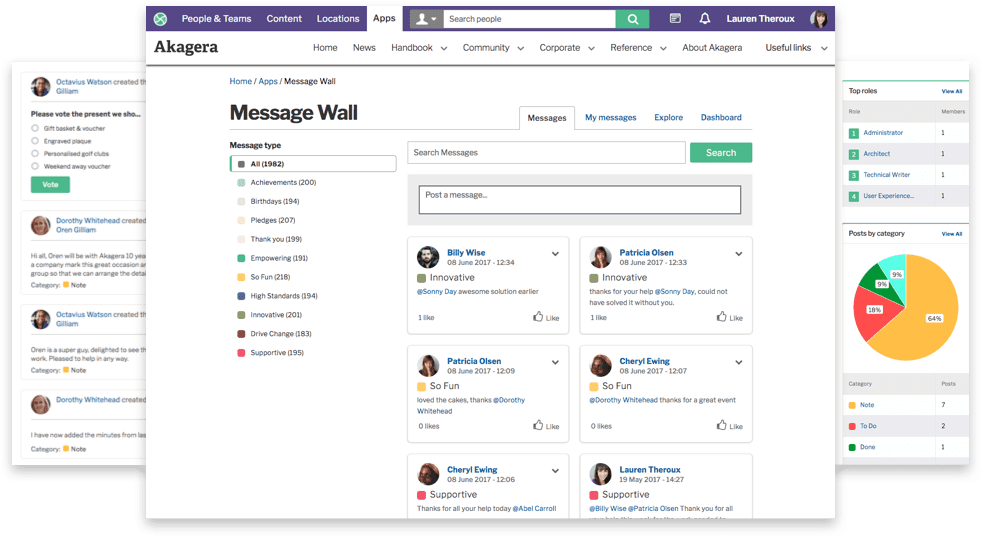 Wednesday 19th Nov sees Invotra host their first 'Digital Engagement' meetup at the iconic Institute of Directors, 116 Pall Mall, London. Don't let the location put you off; the event is free to attend, they have a great wine bar, and we'd love to see you there. 6.30pm.
Engagement. Connection. Bringing your users on 'a journey'. Empowering them to get on with their job and be productive. Establishing loyalty to an organisation, product or brand. Call it what you will, it's vital for sustainable growth, productivity and ultimately success, and takes many forms – spanning both the face-to-face as well as technology-related 'routes to user'.
'The Facebook effect' means that people are socially focused and anticipate interaction across all facets of life. The concept of engaging with users is basking in the limelight and the relevance of 'now'. And, it plans to stick around longer than fifteen minutes.
The smart organisations recognize engagement as a parallel consideration to people, technology and objectives. We all love a good theory and nod along in agreement, but what about putting it into practice?
"How do we prevent resistance?"
"Do people feel informed?"
"Does a system serve its purpose?"
"How do we measure success?"
"Are the key stakeholders on board?"
"What perspective are we supposed to be measuring engagement from – Communications, Finance, HR, IT!?"
Regardless of which challenge you're facing, experiencing or merely curious about, join us for a glass of something and a chat with a diverse bunch – communications specialists, users & techs alike. The dynamic team at IoD have shaken things up a lot lately, including their dress code, so no, you don't need a suit and tie, but we will need your name to ensure they don't turn you away! Register: http://www.meetup.com/Digital-Engagement