I must admit when a client came to us asking for an Intranet Message Wall feature, I didn't get it at all.  
Frankly I was quite lost as to the reason for the idea, Jamie Garret pushed and pushed and we built it, but I still didn't get the purpose and I just let it run its course through the delivery pipeline and suddenly it was live.
We eat our own dog food so this meant it went live internally on 42 (our intranet name) as well, to very little fanfare of note.  
Then someone did something that I wanted to highlight, so I posted a message congratulating one of the guys on passing his driving test, then the product manager posted a message congratulating one of our apprentices on becoming our new intranet manager, next someone congratulated some of the guys on getting through a particularly hard week and so it continued.
Months later, this is not only the second most used part of 42 (second only to Groups which we use all day long across everything we do), people automatically go to it and post thanks or congratulate people as well as call people out for things like "crimes in the kitchen".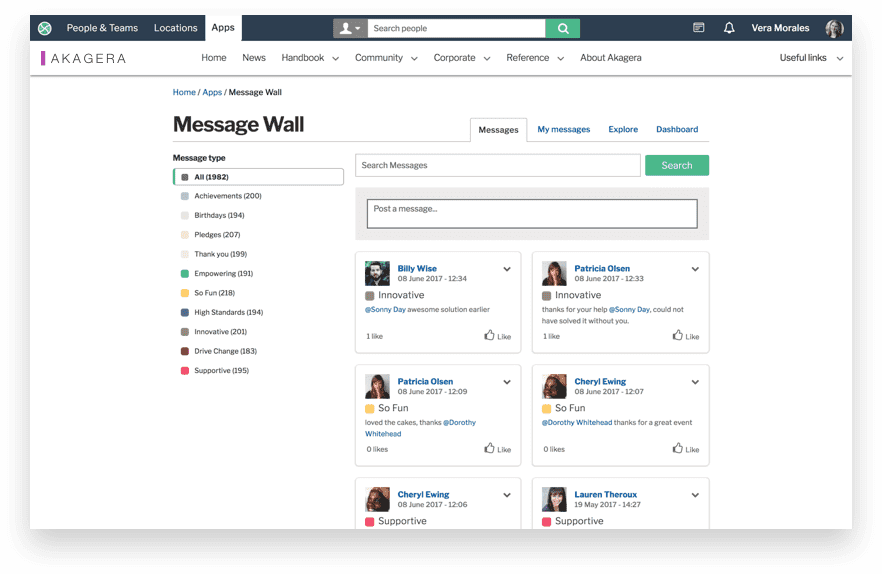 We didn't do some big communications push or even a roll-out plan, we just put it live and let people use it.
What I re-learned :
Simple but elegant solution to a multiplicity of requirements gets massive adoption.

Give users good stuff and the rest will look after itself.

Sometimes the guys are better off when I stay out of the way.

Clients have bloody good ideas, even if I don't always understand the idea.

Small pieces of contextual information are wonderful.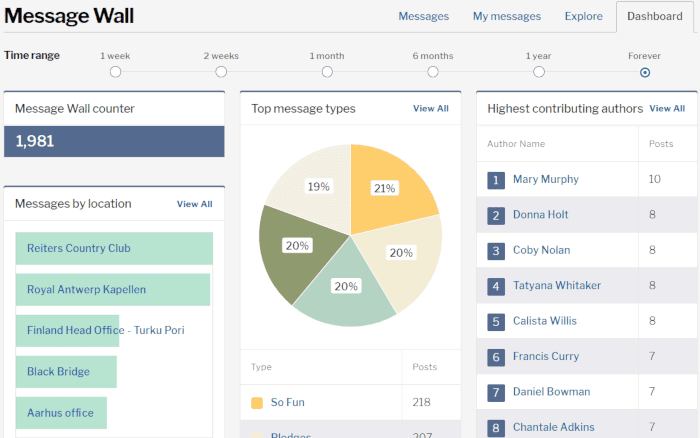 What I am still learning is the true value of simplicity in all areas, what started out as something I didn't get is now helping to drive our thoughts in a bunch of new and interesting areas, we have started to draw from this semi structured data to give us insights into how departments are working together and how this is evolving over time.
Despite talking about simplicity enabling evolution constantly and the constant need to not over-engineer things, sometimes I fall into the same trap and need others to show me the way.