Last week Invotra sponsored and exhibited at Digital Government 2019. A unique feature of our stand was that we had our enABLE accessibility lab, which offered attendees of the event an opportunity to better understand the experience of being an accessible user.

To have a better understanding of accessibility, the person must understand the reasons behind what they are doing. There are plenty of resources on the internet to help provide guidance on making websites accessible, and they may also come with explanations, but the best way to truly understand accessibility is to experience it first hand. We wanted to make this possible at Digital Government 2019 because we believed it would drive a better understanding of the challenges faced by accessible users every day.

The setup was quite simple, consisting of…

A laptop
A screen reader (NVDA)
Visual impairment simulation glasses
A scenario
The scenario was to go to a group within the Invotra intranet and add a post, which I demonstrated using the mouse to help the participant understand what was required from the scenario.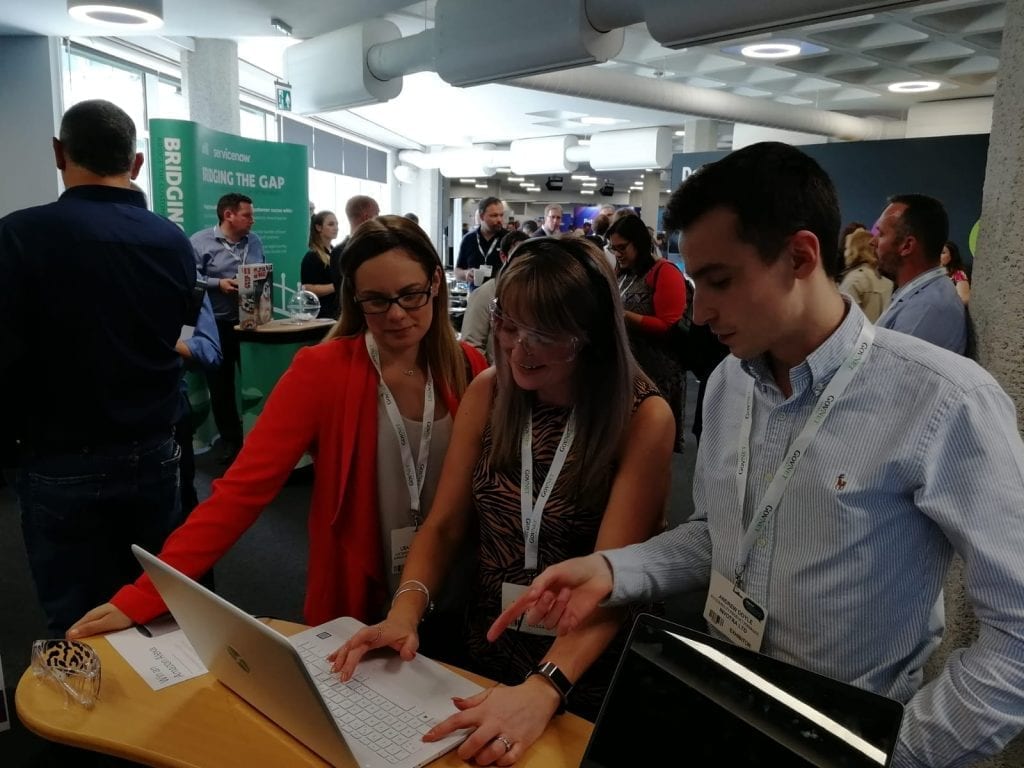 The main issue with someone trying a screen reader is the learning curve. It isn't as easy as just turning on a screen reader and you're ready to go. There's a lot of information the user needs to know – such as how the screen reader will interact with webpages and the keyboard shortcuts that the software provides.

Running through the scenario was fairly straightforward and I guided them through each stage, describing what was going on. It worked well and plenty of people were able to get through the scenario of posting into a group, with no prior experience of using a screen reader.

However, this experience wasn't intended to teach people how to use assistive software, but to allow them to experience it first-hand and show them how someone using the software would navigate through the intranet.

What we found was that people did not know this world, and didn't know how someone using a screen reader would navigate the intranet. Everyone came away having learned something new, and with a better understanding of how changes to a website may affect the entire user experience for an accessible user.

My experience demonstrating the enABLE lab at Digital Government reinforced my prior belief – that people had very little knowledge of the world of assistive software; primarily because for someone without a disability, there is almost no need for more in-depth knowledge.

The main challenge with accessibility is awareness, and experiences like using the enABLE lab help bring the topic to the forefront of users' minds. That's why we have the lab permanently set up at our Invotra office to allow employees and visitors to experience using visual impairment glasses and assistive software in order to replicate (as accurately as possible) being an accessible user.