An intranet is a restricted internal system built to allow for ease of communications and foster collaboration. Its main purpose is to connect your workforce and ensure that they are engaged with company values and have access to all of the content and information that they need on a daily basis.
Intranet systems are of high importance to modern organisations because they allow you to increase productivity by engaging your workforce directly, and ensuring that everything they may need to do their job is in one place. They also streamline your communications and help you to organise the wealth of raw data that is needed to inform business decisions.
Employee collaboration
Collaboration should be a large part of your intranet's purpose, it is hugely beneficial to today's businesses that their employees be given a space where they can share documentation, collaboratively plan projects and communicate in a structured, moderated manner.
Features such as groups, ideas, and comments are very useful in fulfilling this purpose.
Invotra Groups allow your workforce to create digital conversations with the relevant people and engage their peers on every hierarchical level, providing a space for documentation or manuals to be shared with all the necessary people.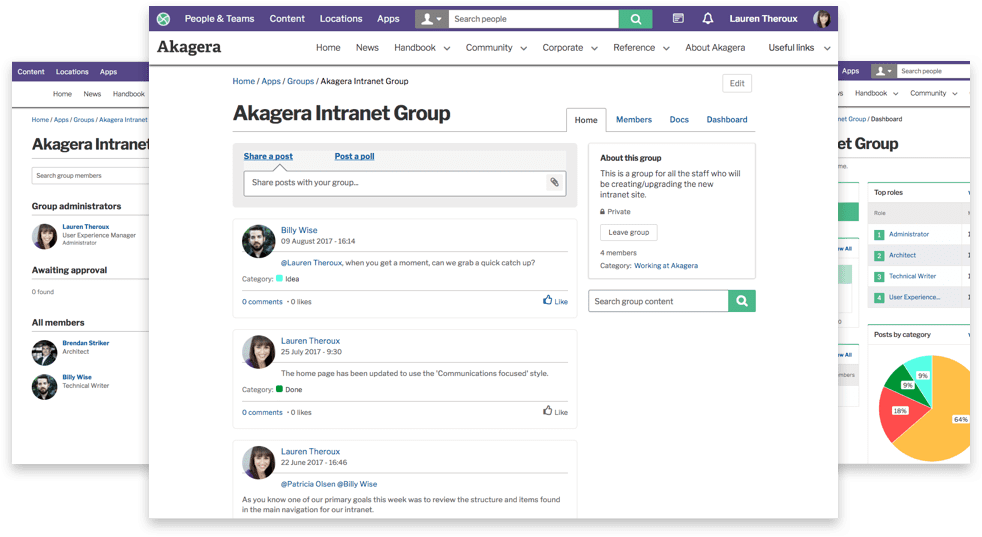 Invotra Ideas allow your users to submit ideas for improvements through a forum where they can be moderated, giving every level of user a voice and a space to be heard, and when necessary, these ideas can be delegated to the necessary departments for development in your next round of innovation.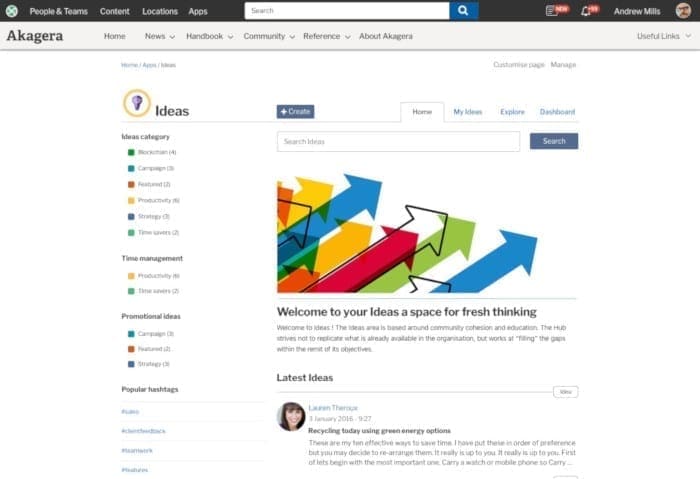 Commenting, @mentions, rating, and liking are also all features we have incorporated into our product The ability for your employees to engage with individual posts and create threads of discussions, is one which has the capability to transform the way your organisation communicates.
Transparent communication
Intranets can also help you to simplify communication within your organisation. Utilise our many different content types to quickly and efficiently spread knowledge throughout your organisation. We also have many applications such as groups, message wall that boost communications.
Message wall is an application that allows everyone in an organisation to be heard. It is immediate, simple and efficient. Created with the intention of enabling you to send short and to the point personalised messages. For example, share congratulations, wish someone a happy birthday or say thank you. Demonstrate how little things can make a difference in your workplace.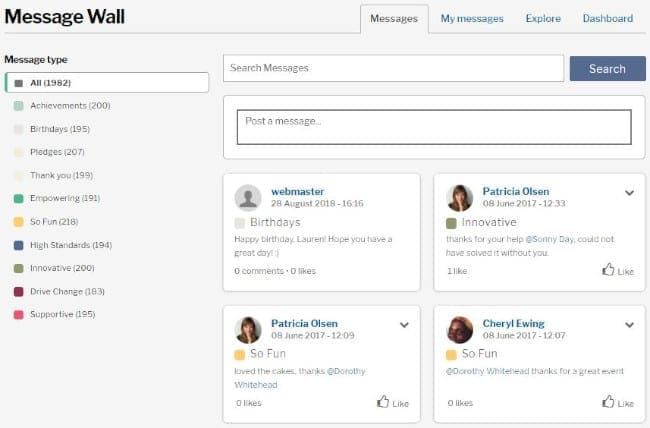 Polls allow you to instantly gauge the opinions of your workforce, by giving them a voice in company decisions, your intranet can allow you to further engage your workforce and ensure that decisions made at the top of your organisational hierarchy reflect the best interests of everyone within the company.
Engaging culture
One of the top priorities for any forward-thinking business is employee engagement, an engaged workforce has a library of benefits and there are a lot of ways in which your intranet can help you to achieve this goal.
Company-wide communication mediums such as blogs, events and news are all indispensable tools in this respect, as they allow you to engage your entire workforce at an organisational level, and in a way which reflects the values of your business. Blogs allow you to reflect your opinions on a particular topic, and in a way which allows your users to add their opinions to the discussion, through commenting, rating, and liking.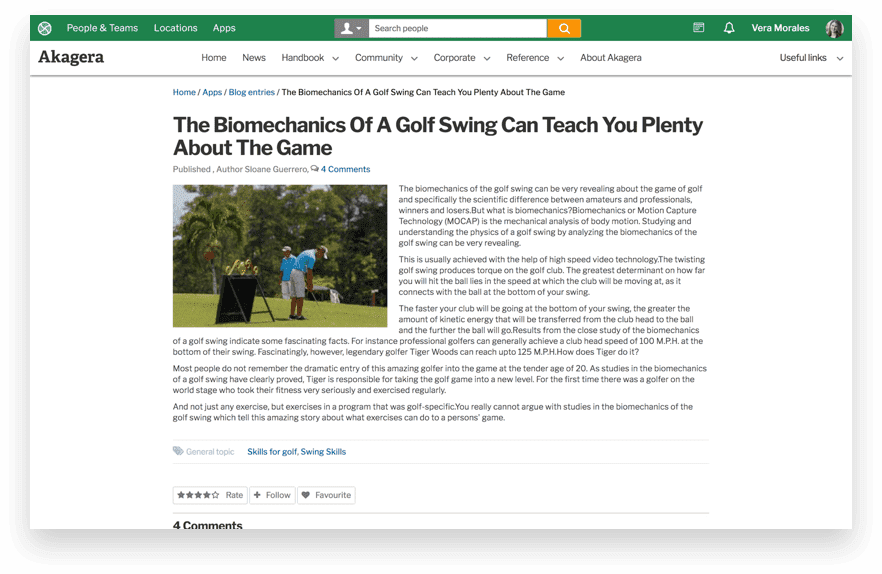 Events and news can also be beneficial in achieving higher engagement levels as they allow a more factual way to keep your workforce up to date on important developments both inside and outside of your company.
Intranet systems are a large part of internal communications in today's businesses, and there are a lot of ways that they can be beneficial to your organisation. Whether in improving the way your business communicates, improving your knowledge management, or increasing employee engagement, there is a feature that can help you achieve it.
Major central government departments and thousands of their users rely upon our Invotra intranet and portal services every day. If your current intranet is not fit-for-purpose, get in touch today and ask us for a free assessment and recommendation or click here to book a free demo.