Organisations with effective communication are 3.5 times more likely to outperform their peers.
Change and Communication ROI Study, Towers Watson, 2014
As an internal communications team, it is your responsibility to engage your workforce. This is not often an easy task and one which can become infinitely harder as your organisation grows.
In order to get this engagement from your workforce you need to have a good understanding of what information different people within your company need in order to perform well and how best to segment your content targeting (eg: by location or team).
Another step which needs to be considered is the tracking of this engagement, you need effective Key Performance Indicators (KPIs) such as bounce rate, click-rate and the paths people are taking when people are navigating the intranet, to indicate how effectively the content is being delivered and how useful people find it, and you need a system which supports you through this.
User interface
User interface can be a very important tool in engaging your employees. People are naturally more likely to read and interact with content if it is visually appealing. The best way to find how your organisation prefers to see content is simply put, trial and error. See if an element being placed differently on a page increases click rate, or if a different colour scheme for different parts of your intranet makes navigation easier for your staff.
In order to efficiently find this best practice, you need an intranet/portal which is highly flexible in its features and allows you to quickly change the branding settings without the cost and delay of waiting for IT suppliers. At Invotra, we saw this demand within our existing customers and have as such ensured that our branding features are flexible and intuitive.
Content targeting
Targeting content effectively can seem like a huge challenge to some organisations. One of the biggest questions tends to be "Where do I start?", and yes, it can be daunting, especially in larger organisations, to figure out how you should segment your organisation and target content based on these segments.
This is where effective content targeting is paramount. You need metadata tagging options such as categories, topics, teams, locations and more.
As great as it is to be able to break up your organisation like this, not everyone is only interested in one type of content. and that's why content widgets which can be filtered individually are a great addition, this helps to get the right information to the right people, at the right time.
Tracking engagement
Analytics is starting to become a part of all digital technologies, and for good reason. The ability to gain useful data on how your organisation interacts with the intranet and each other allows you to make data-driven decisions, such as if you are seeing a lot of people navigating to a certain site section when they log in, you may decide to display content from that page as a widget on your homepage.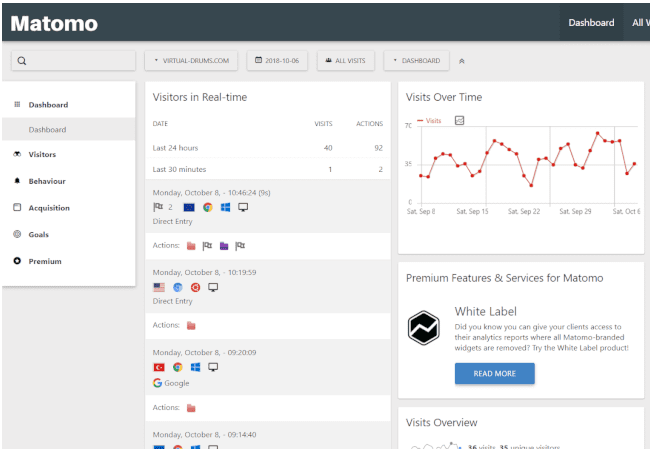 Internal communications is no exception to this, as a huge amount of user-generated data is to do with how people communicate, and having dashboards integrated directly into your intranet makes it easier than ever to find these insights and drive change based on them.
Major central government departments and thousands of their users rely upon our Invotra intranet and portal services every day. If your current intranet is not fit-for-purpose, get in touch today and ask us for a free assessment and recommendation or click here to book a free demo.