Here at Invotra, we know that one of the most complex and time-consuming parts of transitioning to a new intranet is the onboarding process. The task of migrating files and people, and getting users to adopt the new system can be incredibly daunting.
This is why we have put so much time and resource into ensuring that our customers enjoy the smoothest possible onboarding period, and even offer ongoing services because we understand that the success or failure of a new system requires continued support and updates.
Business analysis
We approach onboarding as being part of a bigger picture, hence why we have a detailed discovery phase where we determine what it is we have to work with, what systems you already work with and how we can best integrate with them.
Initially, we assess the gaps in your current intranet and what features we offer that will be new. Sometimes old features will be essential to business operations, and therefore must be migrated across. This can even require the building of custom APIs, and the movement of huge amounts of files.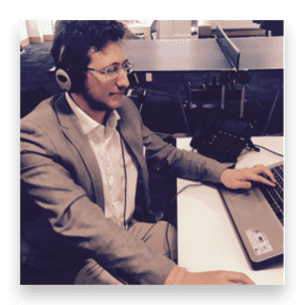 We can migrate millions of files, no matter how big or small your organisation's need. Even condensing large files, such as manuals, into easy to use, interactive documents within Invotra.
Product management
As important as the initial install and configuration of your new intranet system is, it is far from the end of the journey, this is why we work tirelessly to ensure you deliver on time, on budget and on spec to your end users and senior management. We let you have a say in our roadmap, giving your users a voice and making sure that they feel their needs are being taken into consideration.
Unlike other Intranet providers, we do a fortnightly release in which we ensure that our product is always top of the range and future-proofing against industry advancements.
Training
Understanding all levels of users is a top priority in our training process, as their experience with the intranet determines the level of success of a new launch.
Therefore, we try to replicate familiar social technologies in order to create an intuitive experience and support all types of users and their roles, no matter what level of hierarchy they may be.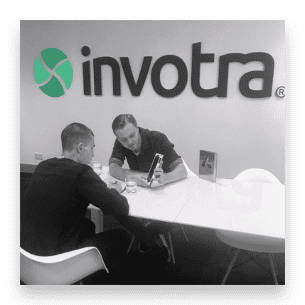 We offer comprehensive documentation of all product features and work with our customers in person to build a bespoke training package, tailored to your organisation's needs. We evaluate your strengths and weaknesses and determine where it would be most impactful to offer training, cutting out unnecessary steps and saving you time and money.
Information architecture
A primary concern both for us and for intranet managers is ensuring that employees feel that their needs and concerns have been taken on board.
To ensure a positive experience for all users, we have dedicated account managers, who work full time to deal with any queries or issues that a specific customer may have. We have built an expert team, that know the product back-to-front, allowing us to offer training for all roles and different project management methods including Scrum, Waterfall, Prince 2 and Agile, to suit customer preference.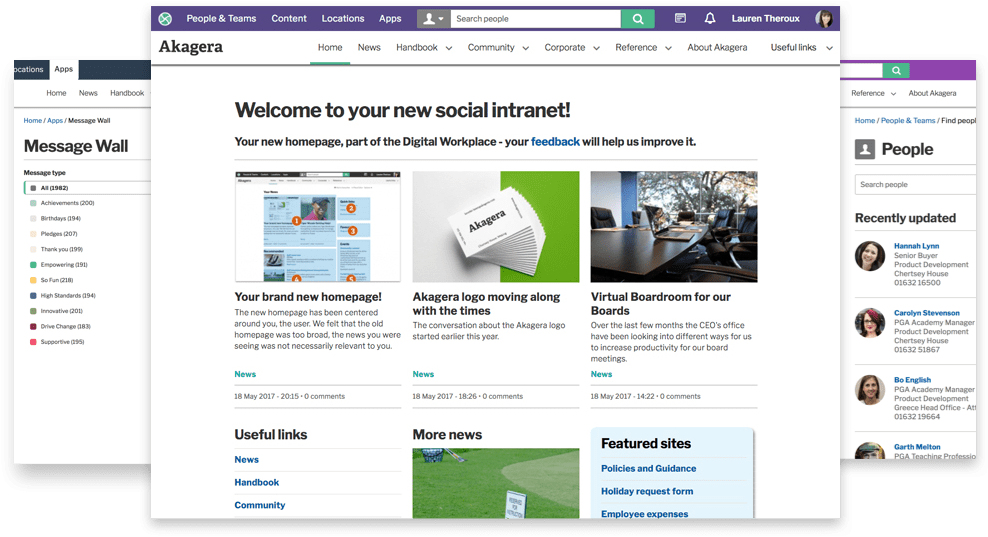 However, perhaps most unique to Invotra, is our defined customer meetings, such as PanGov, a quarterly meeting which each of our customers is invited to attend, and gives them a space to share feedback on our product and service, and an opportunity to share best practice between government departments.
Technical architecture
In order to best suit individual customers needs, we work within your existing system. We have extensive experience migrating and working with active directory systems such as Azure and Salesforce, We can build custom, bespoke APIs with both push and pull capabilities in order to create integrated systems, even working with auto-scaling environments to adapt to any volume of traffic.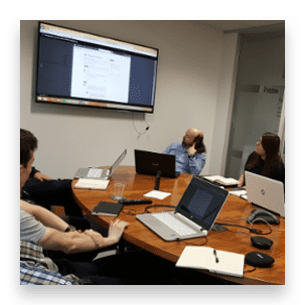 Major central government departments and thousands of their users rely upon our Invotra intranet and portal services every day. If your current intranet is not fit-for-purpose, get in touch today and ask us for a free assessment and recommendation or click here to book a free demo.